Need a CCTV drain survey
in Towcester

?
Do you have a potential drainage problem in Towcester? We professionally assess the condition of Towcester drains with a small closed-circuit television (CCTV) camera probe. With our expert eyes, you can trust us to deliver a fact-based report. Complete with specialist technical report and costed solutions for any repair.
Towcester
Residential CCTV drain survey
Perfect for householders or site work, our CCTV drain surveys include:
Video footage
PDF technical reports
Annotated record drawings (nts) & costed recommendations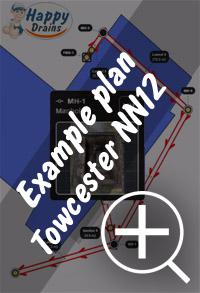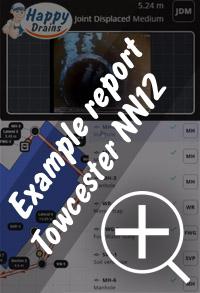 * Residential CCTV Drain Survey Terms: To survey up to 30m of drainage of a residential property. All chambers will be accessible, and permissions gained to enter relevant areas unhindered, and pipework is clean.


5221

reviews



9.79

out of

10
Reviews are a most critical tool, negative or positive they help us understand how we are doing in Towcester. They give you an insight about whether you should be employing that company in Towcester. Consider our reviews and then you can make up your mind who to trust and why.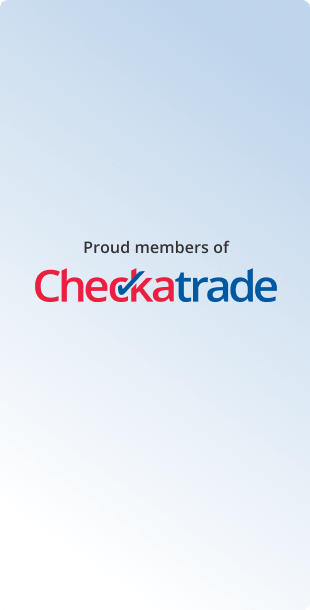 Towcester

CCTV Drain Survey & Drainage Investigation


Northamptonshire

,

NN12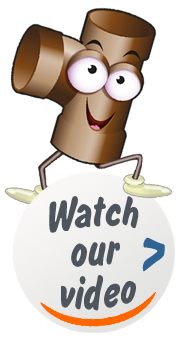 Fast and efficient CCTV drain surveys in
Towcester

and around

Northamptonshire

DrainChecker carry out Drain Surveys for private customers, structural engineers, and building sites, amongst others. Thank you for your visit to the Towcester area 'DrainChecker.uk' part of the Towcester Happy Drains Ltd and thank you for the visit.

Specialist Drain Surveys are our business in Towcester NN12 and Northamptonshire, please take time to look at our reviews and we hope they will help you in choosing us, because we are your local Towcester experts!
We love
Towcester

drain and sewer surveys and DrainChecker is the first choice in and around

Towcester

for quality service and the best prices.

You are here because you know whether your drainage system has or is developing a problem?

It's often said that a Camera does not lie, and for Towcester drains a CCTV drain survey could be exactly what is needed to actually see the problem on our monitors. It may be something quite surprising– in the past our CCTV cameras have found mobile phones, mop heads to pets! More often tree roots & collapsed pipes. Why wait until it becomes a bigger issue - ring DrainChecker now for a Towcester CCTV drain survey to find the facts.

We will of course pinpoint any problematic areas so that we can move to offer to resolve or repair drain damage.
Do you know whether your
Towcester

drainage system is developing a problem?

Maybe a pipe is cracked, debris is building up or a root is intruding. Don't wait until your Towcester home, factory, school, shop or warehouse flood; ring DrainChecker now for a Towcester CCTV drain survey.

Our cameras will be able to pinpoint potential problem areas so that our drainage experts can move in and resolve or repair drain damage before you have a disaster.
The best service, according to our customers...

5221

reviews
=

9.79

out of

10
Toilet blockage
"The lady I communicated on the phone with was polite and helpful and the chap that came to do the work knew his stuff and sorted the problem! Very happy with the service I received and the price also, I highly recommend and will be a returning customer if I get any other problems in the future!"
Clearing a rainwater drain and soakaway which would not empty
"Two very polite guys arrived and explained everything to me along the way and cleared the gully and also future advice. They actually brightened my day as they were certainly happy guys. The whole process from booking to completing the job was quick and completed. Thank you Tommy and Gordon."
Blocked stack
"Chris went above and beyond to sort out my sewer problem, having to return today as I could not find the main manhole, it was not the easiest of jobs, but he was determined and left me a very happy customer, what they say on their advertising is absolutely spot on, the price set was the price I paid, I will be recommending the company to others where I live on our Facebook page."
Great service from Tommy!
"Tommy attended my property to unblock a drain. He arrived promptly, was friendly and extremely courteous. He unblocked my drain in no time and also advised me on how to prevent blockage in the future. I would highly recommended Tommy at Happy Drains and I wouldn't hesitate to use them again."
Towcester NN12 emergency CCTV drain survey & drainage investigation.

Fast service assured in Northamptonshire.

Broken, Cracked, Fractured: Best Drain Repair prices for
Towcester

properties.

For best value repair options and specifications for any survey we undertake in Towcester NN12 and across Northamptonshire, we offer a free great value quotation for any repair that is needed.
Towcester

Drains Safety at Work

With our safety first approach to survey works in the Northamptonshire and NN12, we take great care of you and the property. DrainChecker always work to the utmost safety standards.
We have years of experience working at: Large and small
Towcester

offices blocks, hospitality & construction sites and the list goes on!

Our comprehensive Towcester CCTV drain Survey reports come as standard along with the best value and service in the industry in Towcester and around Northamptonshire.

From small bore Towcester 'House Holder' domestic surveys through to larger 350mm diameter pipework for our 'main line' CCTV equipment that simply drives itself through the pipe, we do the lot. Our portable equipment can be used in cases where access is limited, say at roof tops and in basements.
The importance of an accurate
Towcester

drain survey

Our Towcester drainage reports do their jobs, they are factual and accurate to help you make the appropriate decisions for your project.

Using industry standard formats, our Towcester surveys meet the WRc standards. Delivering your exact requirement, tell us what you want from a quick "look see" to a water authority build over survey - we do it all.
Pre purchase
Towcester

home surveys & Home buyers CCTV Surveys

We use our smaller CCTV Inspection systems for surveying homes. The system has on-screen text and an auto on-screen meterage readout for those instant results you may need.

If structural issues are noted within the drainage system we repair all Towcester drain defects to a high quality. If it helps make your life easier, we can also offer a 'managed insurance claim service' (assuming you have valid insurance cover). We will present a fully evidenced claim to insurers arguing your case and ensuring we keep any inconvenience and stress to you to the minimum.
Towcester

drain locating, plotting and mapping

We can plot and find previously lost drains and sewers in Towcester by sending a probe called a 'sonde' into the drain which emits a radio signal from the pipework and map its course whilst it traverses the pipe with a 'receiver'.
According to our customers, we offer the best service...

5221

reviews
=

9.79

out of

10
Blocked Drain
"An excellent job done by Luke. He was friendly and very helpful and not at all phased by having to look for and literally unearth a manhole cover to clear the blockage. Would certainly recommend this company."
Unblock soil pipe
"The company came out the same day to fix the blockage. The blockage was fixed quickly. The workman was friendly and polite and tidied up after the job. The service was good value for money."
UNBLOCKING TOILET
"THE RESPONSE TO CALL FOR HELP WAS AMAZING - I COULDN'T BELIEVE HOW QUICKLY SOMEONE ARRIVED AND SET TO WORK. THE ENGINEER WAS VERY EFFICIENT AND CHARMING AND DEALT WITH THE PROBLEM STAIGT AWAY. I HOPE IT WONT BE NECESSARY BUT WOULD HAVE NO HESITATION IN CALLING ON HAPPY DRAINS SHOULD I HAVE PROBLEMS IN THE FUTURE"
Blockage
"The whole handling experience was reliable and accurate, and the drainage team fabulous and friendly."

5221

reviews
=

9.79

out of

10
To unblock a kitchen sink waste
"The engineer carried out the work in a very clean and efficient manner and arrived on time."
Diagnose and clear blocked drains
"Visited by Gordon from happy drains. Very knowledgeable and incredibly polite. He kept me informed throughout the job. He worked methodically and fixed the issue. I really appreciate his work ethic, demeanour, and very happy of course with the result. Faultless. Would recommend happy drains and Gordon all day long!"
Blocked outside drain
"Just plain efficient. From the first contact on the phone everyone was professional and courteous. Arranged a time and price and got a call on the day (they would have come on the day I called but I couldn't make that) to say they were on the way. Blocked drain cleared with no fuss. I would definitely recommend Happy Drains. If you have to use someone, use them."
In or near
Towcester

,

NN12

,

Northamptonshire

, the following drainage problems could benefit from a

Towcester

CCTV drain survey...

Ditch drainage problems in Northamptonshire

Vehicle activity affecting drains in Northamptonshire

Problems with shared Towcester drains

Water level problems in NN12

Longitudinal cracking in Towcester drains

Overflowing or blocked Towcester drain pipes

Bellied pipework in Northamptonshire

Land drainage problems in Northamptonshire

Blocked or broken Towcester drains

Cutting out tree root mass from Towcester drains

Ground movement causing Towcester drain problems

Clogged or broken pipes in Towcester

Collapsed drain in Northamptonshire

Tree roots damaging drains in NN12

Blocked Towcester toilets and blocked Towcester showers

Concrete, cement or builders' rubble in Towcester drain

Failed or broken soakaways in NN12

Fractured drain in Towcester

Joint displacements in Towcester pipes and drains

Bellied drain in Towcester

Towcester CCTV-controlled cutting problem

Deformed pipework in Northamptonshire

Cracked or leaking Towcester drains and pipes

Bad smells in Northamptonshire

Overflowing or leaking Towcester septic tanks & cesspits

Build-up of fat, grease, or detergent in Towcester drains

French drainage problems in NN12

Broken or blocked Towcester sewers or sewage pipes

Towcester pitch fibre pipework problems
We use selected local professionals in the Towcester NN12 area.
This ensures a fast CCTV drain and sewer inspection & survey in Northamptonshire.
Our
Towcester

area coverage:

Towcester

,

Abthorpe

,

Caswell

,

Greens Norton

,

Silverstone

,

Weston

,

Brackmills

,

East Hunsbury

,

Grange Park

,

Great Houghton

,

Hardingstone

,

West Hunsbury

,

Wootton

,

Alderton

,

Blisworth

,

Bugbrooke

,

Castle Ashby

,

Cogenhoe

,

Dodford

,

Flore
Towcester

and

Northamptonshire

drain services from a firm receiving great feedback...

5221

reviews
=

9.79

out of

10
Blocked toilet
"Arrived early, carried out camera inspection ,jetted toilet, very polite and professional, just hope its solved the problem,"
Blocked bath
"Amazing service very quick to arrive and sorted blocked bath in no time at all Bathroom was left spotless would highly recommend"
Blocked toilet
"Very good service, very knowledgeable, professional and friendly."