Need a CCTV drain survey
in Newcastle Upon Tyne

?
With local drainage experts in Newcastle Upon Tyne, we deliver exceptional CCTV drainage survey results. Our CCTV drain survey teams throughout Newcastle Upon Tyne are relied on by the best industry professionals, and our name in the drainage industry is second to none. We are the leading drainage industry experts.
Newcastle Upon Tyne
Residential CCTV drain survey
Perfect for householders or site work, our CCTV drain surveys include:
Video footage
PDF technical reports
Annotated record drawings (nts) & costed recommendations
* Residential CCTV Drain Survey Terms: To survey up to 30m of drainage of a residential property. All chambers will be accessible, and permissions gained to enter relevant areas unhindered, and pipework is clean.
3508

reviews



9.83

out of

10
Our position of trust is hard-earned, and what our customers in Newcastle Upon Tyne say about us is posted online for the world to read. They keep us focused and drives us to offer the best services in Newcastle Upon Tyne. Hopefully, any reviews about Happy Drains' great service will help you make the right decision.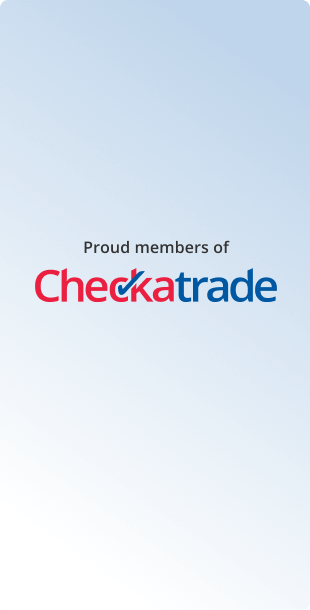 Newcastle Upon Tyne

CCTV Drain Survey & Drainage Investigation


Tyne and Wear

,

NE1
Welcome to the Newcastle Upon Tyne area 'DrainChecker.uk' part of the Newcastle Upon Tyne Happy Drain Ltd Group and thank you for visiting us.
Simply put, in Newcastle Upon Tyne and around Tyne and Wear drain surveys and investigations is what we do. So for a great service in Newcastle Upon Tyne NE1 and Tyne and Wear and we believe you should have a choice based on some facts, please take time to look at our reviews!
CCTV Drain Survey & Drainage Investigation in
Newcastle Upon Tyne

Tyne and Wear

NE1

, we are your local experts!

DrainChecker is the number one choice in in and around Newcastle Upon Tyne for supreme service and best prices no quibble charges. So if you have a need for da drainage investigation in at home or at work, call us!

Knowing the importance of an accurate survey, we understand that our high quality reports will assist you in coming to informed and a considered decision.
Recent Happy Customers...
3508

reviews
=

9.83

out of

10
Drain unblocked
"Gordan and Thomas were brilliant, came quickly and went above and beyond to fix the issue in good time. Highly recommend them."
Unblocking of soil stack and associated small bore pipework
"The job itself only took a couple of hours - the contractor was very courteous and was very professional. When entering my property he wore shoe coverage and observe the social distancing due to COVID19"
Unblocked drains
"The response was so fast, same day service both the operator on the phone and the technician who carried out the work were polite, friendly and so professional. I highly recommend Them."
Drains Cleared
"Absolutely fantastic job, so pleased with Gordon and Tom, they were both corteous and also had some really useful advice. Would recommend them at the drop of a hat and the price was incredibly reasonable for the diligent service they offered. Thanks Happy Drains!"
Newcastle Upon Tyne NE1 emergency CCTV drain survey & drainage investigation.

Fast service assured in Tyne and Wear.
Tracing or plotting general condition reporting or a diagnosing a problem all details have to be accurate and comprehensive, complete with recommendations and quotations for any corrective works.
With over twenty five years' experience in Newcastle Upon Tyne NE1 and Tyne and Wear our customer friendly, qualified and experienced surveyors will undertake survey using the latest equipment and reporting software.
Our super friendly flexible service will provide to your particular requirement, from a basic 'look see' to a 'water authority build' over survey and so much more.
If problems are found within the system not only can we offer to fully repair it. We also offer a managed claim service, where we will prepare and present your claim to your insurers directly, ensuring no detail is overlooked, and inconvenience to you is minimal.
Newcastle Upon Tyne

CCTV Drainage Surveys & Inspection

Our qualified drainage technicians will check and investigate the service and structural condition to locate any defects throughout drain network.

A digital recording is produced to detail the drain survey report and schematic drawing including the following information: - . To & From (referenced points i.e. manhole numbers etc.), Shape, Direction of Flow, Lengths, Remarks, Observation, MH Depths, Plans (NTS), Size of Pipe, Pipe Material as well as defective and any illegal connections . We can then forward you a full report via a PDF and email fully detailing any recommendations for remedial actions as required.
Newcastle Upon Tyne

CCTV Survey Fixed Prices

It's always worrying when something goes wrong with a drain for a house holder. We make sure that we unblock drains at a fixed price, meaning you don't need to worry, we are fast and fix the problem with zero fuss.

We are always happy to deliver great service, that's why we promise to do great work for you in in Newcastle Upon Tyne NE1.
Build Over Survey in
Tyne and Wear

?

The Local Councils and Water Companies Newcastle Upon Tyne NE1 and throughout Tyne and Wear now often insist when building over their assets that proven due care and attention is undertaken. This is measured in a pre and post drainage survey. Firstly so you know where their drains are situated. Then to show them the condition prior to any build and after the build to ensure that their assets have not been impaired.
Buying a new home in in
Newcastle Upon Tyne

NE1

– inheriting a drain problem?

Standard surveys by structural surveys for house buyers in throughout Newcastle Upon Tyne NE1 and Tyne and Wear do not cover underground services or areas concealed – this includes any buildings most essential service – the drains. This is now recognized by surveyors and where they think it's appropriate they recommend that a specialist drain survey is carried out. We are ready and waiting for your call.
Clogged and Smelly
Newcastle Upon Tyne

Drains?

As leading residential and commercial drain cleaning company in the Newcastle Upon Tyne area we know how important a blocked drain is to resolve. So with a 24/7 service because call us any time, we are here to help.
More reviews from our Happy Customers...
3508

reviews
=

9.83

out of

10
Fix drain blockage
"Friendly guy, arrived within the hour and sorted out the blocked drain very efficiently. Was super impressed that from our initial phone call, to fixing the issue, was just less than 90 minutes, and on a Saturday afternoon."
Blocked sink
"Very friendly customer service! Outstanding from contacting the company to delivering the service! Went beyond clearing the drainage problem and identified further works to be carried out by a plumber. After ringing so many company during the Christmas period only company who sent a pre text to ring back in the morning at 9.00am. Job fixed by 10.30am ;-) - Thank You Happy drains!!"
Clear blocked outdoor drain
"Work done on time and to quoted price. Area left clean and tidy"
Vent soil pipe unblocked (roots removed)
"Called mid morning and Steve was with us just after lunch. Work was completed in about an hour or so. Steve was extremely personable without being obsequious. And loved the camera, very interesting to watch!"
Drain clearance
"Great job man on site communicated with me explaining what had caused problem"
3508

reviews
=

9.83

out of

10
Clearing and inspecting sewer pump
"Efficient, quick and informative engineer. Highly recommended."
Blocked drain outside
"Fantastic service, great attention to detail. Called up, person came around and fixed quite a difficult job within a few hours. Definitely recommend and wouldn't hesitate to use next time."
UNBLOCK DRAINS
"TURNED UP AS ARRANGED. VERY PROFESSIONAL AND FRIENDLY. DID A BRILLIANT JOB. WOULD USE AGAIN. ALREADY RECOMMENDED TO 3 FRIENDS"
In or near
Newcastle Upon Tyne

,

NE1

,

Tyne and Wear

, the following drainage problems could benefit from a

Newcastle Upon Tyne

CCTV drain survey...

Vehicle activity affecting drains in Tyne and Wear

Clogged or broken pipes in Newcastle Upon Tyne

Bellied drain in Newcastle Upon Tyne

Ground movement causing Newcastle Upon Tyne drain problems

Concrete, cement or builders' rubble in Newcastle Upon Tyne drain

Bad smells in Tyne and Wear

Problems with shared Newcastle Upon Tyne drains

Joint displacements in Newcastle Upon Tyne pipes and drains

Water level problems in NE1

Tree roots damaging drains in NE1

Land drainage problems in Tyne and Wear

Longitudinal cracking in Newcastle Upon Tyne drains

Cracked or leaking Newcastle Upon Tyne drains and pipes

Cutting out tree root mass from Newcastle Upon Tyne drains

Failed or broken soakaways in NE1

Overflowing or leaking Newcastle Upon Tyne septic tanks & cesspits

Deformed pipework in Tyne and Wear

Newcastle Upon Tyne CCTV-controlled cutting problem

Blocked Newcastle Upon Tyne toilets and blocked Newcastle Upon Tyne showers

Ditch drainage problems in Tyne and Wear

Overflowing or blocked Newcastle Upon Tyne drain pipes

Broken or blocked Newcastle Upon Tyne sewers or sewage pipes

French drainage problems in NE1

Build-up of fat, grease, or detergent in Newcastle Upon Tyne drains

Bellied pipework in Tyne and Wear

Fractured drain in Newcastle Upon Tyne

Collapsed drain in Tyne and Wear

Newcastle Upon Tyne pitch fibre pipework problems

Blocked or broken Newcastle Upon Tyne drains
We use selected local professionals in the Newcastle Upon Tyne NE1 area.
This ensures a fast CCTV drain and sewer inspection & survey in Tyne and Wear.
Our
Newcastle Upon Tyne

area coverage:

Newcastle Upon Tyne

,

Jesmond & Spital Tongues

,

Fenham

,

West gate & Wingrove

,

High Heaton & Benton

,

Gateshead

,

Gateshead & Bensham

,

Byker & Heaton

,

Walker

,

Fawdon & Kingston Park

,

Gosforth

,

Westerhope & Newcastle West

,

Dunston

,

Team Valley & Kibblesworth

,

Felling

,

Leam Lane & Pelaw

,

Killingworth

,

Low Fell

,

Springwell

,

Blaydon-On-Tyne
Newcastle Upon Tyne

and

Tyne and Wear

drain services from a firm receiving great feedback...
3508

reviews
=

9.83

out of

10
Full /blocked inspection Chamber
"Called them yesterday; Tony Hebditch came today - I am so incredibly impressed. I thought I had a small blockage and then Tony opened an inspection chamber which was full to overflowing with sewage. Amazingly he cleared it all out and left the area immaculate within 40 wish minutes. He was so personable, professional, made me feel safe and that I was in expert hands. If only more tradesmen knew their stuff this well and could be service oriented. I really am Wow'd and cannot recommend Tony or this company enough."
Unblocked kitchen waste drain
"Very quick service on day I rang and job done very well. Operative was friendly so would use them again."
Unblocked sink drain
"I was so impressed with happy drains the whole service has been friendly and efficient. Both the plumbers who helped me gave good advice and did the best they could with a tricky job, resolving the issue quickly and cleanly. I was really impressed and would recommend to anyone."