Need a CCTV drain survey
in Tonbridge

?
If you have some ongoing drainage issues or need a professional investigation as flagged up in your home buyers report. Then having a trusted CCTV drain survey is vital to help you to understand what's going on in the pipework. In Tonbridge we offer expert drainage surveys at great prices, give us a call for more information!
Tonbridge
Residential CCTV drain survey
Perfect for householders or site work, our CCTV drain surveys include:
Video footage
PDF technical reports
Annotated record drawings (nts) & costed recommendations
* Residential CCTV Drain Survey Terms: To survey up to 30m of drainage of a residential property. All chambers will be accessible, and permissions gained to enter relevant areas unhindered, and pipework is clean.
3436

reviews



9.86

out of

10
In Tonbridge, we continue to work hard to get our customers drains running freely. We are Tonbridge in the area to get the job done quickly and at the highest possible standard. In Tonbridge our priority is always the customer, which is why we are number one in the area!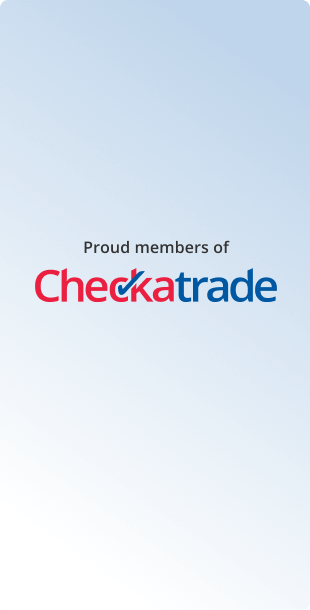 Tonbridge

CCTV Drain Survey & Drainage Investigation


Kent

,

TN9
We believe you are only as good your last
Tonbridge

job

You need to work hard in Tonbridge to gain a great reputation and that is exactly what we always try to do, throughout Kent.


The reviews posted suggest we do pretty well with drain problems in Tonbridge TN9 and Kent. So we say tell the local Tonbridge community what you think, take time to look at our reviews and add to them!

We welcome and thank you for visiting the Tonbridge area 'DrainChecker' site, part of Happy Drains Ltd.
Tonbridge

CCTV drain surveys are a really important part of any maintenance of

Tonbridge

property

I know we are stating the obvious but without a drain you have a shed, so it's important that you know that drains are in a fully working condition because they can sometime be expensive to fix. Our Tonbridge CCTV drain surveys are great for knowing what's down there.
Recent jobs receiving rave reviews...
3436

reviews
=

9.86

out of

10
Unblock pipe
"Very happy with all you have done. Absolutely amazing job, very clean and fast."
Inspected cause of basement flooding due to rainwater overflow.
"Incredibly prompt service. Was lucky to have Tony turn up with his 37 years of experiences. Superbly efficient, very polite and found solutions to a difficult problem in a very old property in Lewes. Well done Happy Drains team."
Outside drain unblocked
"Just a quick message to say thank you so much to the father and son team (sorry, didn't get their names) who came out to my address yesterday. Polite and speedy response on the telephone, super quick booking and great result from the two chaps when they arrived. At a time when I need to be out on the frontline and not at home waiting, I could not have been more grateful for the response from all at Happy Drains! RSPCA Chief Inspector Clare Dew"
Unblocked problem drain
"Efficient and quick booking process. Turned up on time as indicated. Brief description of problem. Work undertaken and problem solved. Explained what had been done. Site left clean and tidy. Invoice as per quote. All parts efficient and professional and would readily use again."
Tonbridge TN9 emergency CCTV drain survey & drainage investigation.

Fast service assured in Kent.
Skilled
Tonbridge

Engineers

We tailor our surveys to your needs whether it is a 'Pre Purchase Householder Survey' or 'Site' works.

Our technicians throughout Tonbridge TN9 and Kent are fully conversant in health and safety, and environmental policies in Tonbridge and around Kent to protect you and you property.
CCTV Drain Surveys for
Tonbridge

home buyers

So if you are moving to Tonbridge, DrainChecker have designed a special 'Tonbridge Home buyers CCTV Survey'.

Our specially designed Tonbridge home buyer pre purchase CCTV drain surveys are designed to tell you everything you need to know about the drains at your new Tonbridge home in a comprehensive and easy to understand report format.

Your Tonbridge surveyor or bank may recommend to you that anywhere in Kent TN9 you need a pre-purchase or home buyer's drain inspection before offering a loan to new home owner in Tonbridge because he may suspect some damage to the Tonbridge building related to the drainage system.

Using industry standard software we produce easy to understand fuss free reports providing the clearest factual evidence to justify any additional negotiations you may have to have. Our Tonbridge CCTV drain survey is easy to understand and designed to tell you everything you need to know about the drains at your new Tonbridge home.

Our Tonbridge CCTV Drain Surveys are provided to you in PDF format.
We are your local
Tonbridge

experts for CCTV Drain Surveys & Drainage Investigation in

Tonbridge

,

Kent

Our Tonbridge drain reporting practices are accurate, complete and verifiable with the relevant appropriate recommendations for any remedial actions.

Our experienced surveyors in Tonbridge and around Kent will work to the latest industry standards and best practice.
Drains Repairs in
Tonbridge

and around

Kent

DrainChecker are known for delivering cost effective repair options in Tonbridge and around Kent.

With qualified technicians we are ready and waiting, we can get started whenever you are ready, so call us now.
CCTV Drain Surveys for
Tonbridge

Building Sites,

Tonbridge

Factories, Industrial Estates and more!

We also deliver a professional and accredited Tonbridge CCTV Drain Surveying service to all market sectors.

Using the very latest CCTV technology. DrainChecker produces accurate and comprehensive drain inspections for our business customers in Tonbridge TN9 and across Kent fully detailed to industry standards clearly presented and easy to understand. Whatever you need to know about site drainage we will have the answers. We understand the importance of a professional service, our high quality reports will help you in any decision making process.

DrainChecker #1 is the survey company of choice in in and around Tonbridge for leading service and best value charges. So if you have a need for a drain survey and investigation in at home or at work, call us!
More recent jobs receiving rave reviews...
3436

reviews
=

9.86

out of

10
Blocked drain cleared
"Quote given was what was charged and easy online payment. Engineer very well turned out, polite and cheerful. Cleared drain in no time. Very impressed will use again."
Drain jetted
"Superb service and response time. Arrived within time slot and rang 30 mins before as asked. Cleared everything. Would recommend to everyone and will definitely use again. Thanks to all the team"
Pipes blocked
"Our engineer John (W9 area) went above and beyond by providing outstanding customer service. John was very knowledgeable, efficient, considerate and extremely thorough. Thank you John for helping the clinic remain open on that rainy day."
Loo unblocked .. wet wipes
"Did what it said on the tin.. receptionist said between 9 and 11am ..tick.. engineer very polite and did the work thoroughly and with trouble to me at all ... job done quickly no fuss."
3436

reviews
=

9.86

out of

10
Blockage in kitchen waste
"Really pleased with the works carried out, Paul and Olly arrived on time and looked at the problem I had, they were very polite and utterly professional. The problem was a large build up of fat from my kitchen sink in a hard to reach pipe under my kitchen floor, Within a short period of time they had cleared the blockage and got me back up and running...Amazing service.. Its a breath of fresh air to see a company that arrives on time , are good at what they do and complete the job for the price they quoted Well done guys I would not hesitate to recommend you and use you again."
Outside drain unblocked
"HappyDrains came the same day - within a few hours - to unblock a blocked kitchen outflow drain. They did the job perfectly, in very little time, and for the agreed price. We were delighted with their service and the end result."
Unblocking bathroom sink and toilet
"I had called after the office closed but my call was answered and they called me the following morning as agreed. The work was scheduled for the time I needed and was done without fuss or bother on time. Could not ask for more."
In or near
Tonbridge

,

TN9

,

Kent

, the following drainage problems could benefit from a

Tonbridge

CCTV drain survey...

Ditch drainage problems in Kent

Fractured drain in Tonbridge

Ground movement causing Tonbridge drain problems

Concrete, cement or builders' rubble in Tonbridge drain

Tonbridge pitch fibre pipework problems

Bad smells in Kent

Broken or blocked Tonbridge sewers or sewage pipes

Bellied drain in Tonbridge

Clogged or broken pipes in Tonbridge

Deformed pipework in Kent

Vehicle activity affecting drains in Kent

Tonbridge CCTV-controlled cutting problem

Longitudinal cracking in Tonbridge drains

Blocked or broken Tonbridge drains

Overflowing or leaking Tonbridge septic tanks & cesspits

Collapsed drain in Kent

Bellied pipework in Kent

French drainage problems in TN9

Tree roots damaging drains in TN9

Water level problems in TN9

Blocked Tonbridge toilets and blocked Tonbridge showers

Land drainage problems in Kent

Overflowing or blocked Tonbridge drain pipes

Build-up of fat, grease, or detergent in Tonbridge drains

Cutting out tree root mass from Tonbridge drains

Cracked or leaking Tonbridge drains and pipes

Problems with shared Tonbridge drains

Failed or broken soakaways in TN9

Joint displacements in Tonbridge pipes and drains
We use selected local professionals in the Tonbridge TN9 area.
This ensures a fast CCTV drain and sewer inspection & survey in Kent.
Our
Tonbridge

area coverage:

Tonbridge

,

Penshurst

,

Rusthall

,

Tunbridge Wells

,

Royal Tunbridge Wells

,

Pembury

,

Langton Green

,

Ightham

,

Wrotham

,

Sevenoaks

,

Riverhead

,

Edenbridge

,

Paddock Wood

,

Staplehurst

,

Mayfield

,

Cudham

,

Wadhurst

,

Stonegate

,

Ticehurst

,

Tidebrook
Tonbridge

and

Kent

drain services from a firm receiving great feedback...
3436

reviews
=

9.86

out of

10
Checking drain blockage
"Very quick job. Drain was unblocked and I was shown the work done. The benefits of further relevant drain services were explained to me."
Unblock kitchen drainage
"Very impressive service and very warm and professional manner. I wholly recommend this company over the well known providers in the industry. If anything these large corporations could learn a thing or two from them. 100% will use them as first choice from now on."
External drain cleaning
"My call was answered even though it was Sunday afternoon .Great father/son team-they unblocked my external drain in minutes. Highly recommend."