Need a CCTV drain survey
in London

?
Happy Drains are the premier contractor in London for expert CCTV drainage surveys, we know that this is the only way you can accurately locate and diagnose ongoing drainage issues, and get the right solution. We offer an excellent price for this 'most trusted' service in London, call us to find out more!
London
Residential CCTV drain survey
Perfect for householders or site work, our CCTV drain surveys include:
Video footage
PDF technical reports
Annotated record drawings (nts) & costed recommendations
* Residential CCTV Drain Survey Terms: To survey up to 30m of drainage of a residential property. All chambers will be accessible, and permissions gained to enter relevant areas unhindered, and pipework is clean.
3164

reviews



9.87

out of

10
Our customers in London are loyal to us because they know we always do the job well and will always be on-site as fast as possible. Our engineers work to the highest standard possible, and make sure that each London drainage customer is left happy, just like their drains!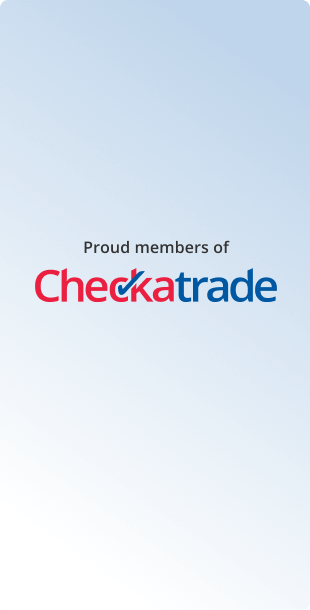 London CCTV Drain Survey & Drainage Investigation
London CCTV Drain Surveys & Drainage Investigation throughout the city
We are the specialist London CCTV drain survey experts of choice. We have thousands of satisfied customers across the city you can see why we are the No.1 choice within the M25. Read our independent reviews and see what our customers think of us. We let our customers do the talking for us. 
Our London CCTV drain surveys are easy to understand, complete and fully detailed with all the important and relevant information summarised and easy to understand. Our job is to find, locate and isolate any drainage problem anywhere in London and provide permanent cost-effective solutions and we are very good at what we do.
Reputation Matters for London CCTV drain surveys
We are proud to be London's premier drain surveying company, the 'Go-To' when you need to know. We CCTV survey all drains from terraced houses through to major site works.

We have over two thousand independently verified reviews as a testament to our professionalism and great value.
By using the latest innovative, sophisticated and specialist drain surveying equipment, from portable push coiler systems with super bright lighting to self-propelled crawlers, we will quickly inspect your London drainage system & identify any problems. When you consider that over 70% of London's drainage systems are 100 years old, drain surveys are a prudent consideration.
We will effectively deal with your requirement through to potential repairs that may be required.
So, if you are after great value, a speedy professional report and backed up by qualified experts, we welcome you, whether you're in North, South, East, West or central London and please read on.
Join our thousands of happy customers...
3164

reviews
=

9.87

out of

10
Blockage in kitchen waste
"Really pleased with the works carried out, Paul and Olly arrived on time and looked at the problem I had, they were very polite and utterly professional. The problem was a large build up of fat from my kitchen sink in a hard to reach pipe under my kitchen floor, Within a short period of time they had cleared the blockage and got me back up and running...Amazing service.. Its a breath of fresh air to see a company that arrives on time , are good at what they do and complete the job for the price they quoted Well done guys I would not hesitate to recommend you and use you again."
Downpipe blockage removed
"Super impressed with the response time and quality of work, highly recommended!!"
Blocked Toilet
"Job Took Half Hour To Fix Very Happy Arrived Quickly Would Recommend This Company"
Cleared a drain full of sewage
"Turned up on time said polite clean and quick did avoid going in house and the price was less than they quoted . Very happy with there work . Told us what they were doing and what might need doing later to check the drains for cleanses and cracks . I would recommend these people to any one . Thank you."
CCTV drain survey reports- faults and facts
Our reports simply detail the faults and facts as found, accurately.
Our knowledge base is huge, our experience is deep and our service is so friendly. Our technical surveys reflect the latest best practice and current industry standards.  If you are on site our engineers will happily talk through their findings with you, to give you a clearer understanding.
Services for the London Home Buyer & Movers 'Pre-purchase CCTV drain surveys'.
Buying a property anywhere within the M25 is a pretty big commitment, so why take a risk of inheriting an expensive London drainage problem!
Our fast, friendly and affordable London CCTV drain surveys are specifically designed to help to reduce the risk of inheriting a drainage problem during the process of buying a house.
We deliver complete fuss free technical reports for potential home movers that are easy to understand. So be it a structural problem with the drain, or perhaps to accurately trace an old drain or add a new drain, we provide the answers and best advice.
If you need the information fast we can share what we find via a live feed during the CCTV survey works.
A recent study by insurers suggested "20 to 30% of subsidence claims in London are directly linked and attributed to defective and leaking drainage and a consequence of which has eroded the soil below the foundations causing movement."
The technical CCTV written reports that we provide are to WRc standards and will detail for your consideration what is needed to bring the drain up to standard and what you are are responsible for by precisely locating any problems.
CCTV Drain survey Pro buyers
- Attention London Industry Professionals
Regardless of your London site we work across various industries, from Hospitability to Hospitals and Construction to Retail - we do all types of drainage investigations across all service sectors. We know that 'pro buyers' demand high specification and low cost, at happy drains we deliver!
With Water Research Council reporting standards and technology to match the requirement, what are you waiting for? ...call us we are happy to help. 
Rats, mice, rodent and vermin drain problems
Rats will use drains just like 'Londoners use the Tube' simply to travel from A to B to feed and nest and they love damaged or redundant drainage systems which can allow vermin to enter properties.
If you have a rodent/vermin infestation that your rodent/vermin contractor cannot control, this may be because of a drainage issue.  We will find the defects and access points the rat may be using.   We will offer you an appropriate solution be it drain repair or the installation of a WRc tested and certified 'Anti Vermin / Non-Return Valve'.
What do our Anti Vermin/Non-Return Drain Valves do?
Stops rats and other vermin from entering homes. In effect by fitting a stainless-steel flap, that acts as a one way swinging door allowing waste out but nothing back in.
The rubber seal prevents noxious fumes and smells from entering properties.
The flap has an inbuilt stainless steel plate to stop rodents biting through, providing efficient pest control.
The valve is completely re-usable during any drain cleaning and drain maintenance purposes fully removal and re-usable.
Stops backflow of effluent from a blocked main sewer flooding into your property back through the drainage system.
The clever design means the flow of waste is increased when passing through the valve; reducing blockages.
Building an extension?
- need a CCTV Drain Survey?
If you are doing building work over the top of or within 3 metres of a 'Thames Water' public sewer or drain you must ensure that no damage or restrictions are made to the 'Thames Water' drainage assets.
So, if Thames Water have asked you for a 'build over' survey because you are 'building over or close to a public sewer' our CCTV survey will provide all the answers and information you need.
High spec, great value London drainage repairs
Our innovation in drain repairs and communications help to keep cost down. Cost saving is what we strive to deliver to all our customers. Our knowledgeable and friendly team will answer all your drain related questions.
We are always happy to answer any questions you may have, so call us now.
Safe, clean and tidy London drainage services.
With services designed to meet your needs we will take care by working safely.  Our teams are fully trained to ensure safety and reduce disturbance to you to a minimum.
Throughout any works in London, we work safely, efficiently, tidily and respectfully.
A few more excellent reviews to reassure you...
3164

reviews
=

9.87

out of

10
Blocked sewage system
"Excellent workmanship. Work completed quickly with friendly staff."
Blocked Drain Fulham
"Great work, efficient, tidy - were running a bit late but called me up with lots of time to let me know. They were also very polite and informative on what they were doing - Invoice with Photos was great for me to see."
Clear external waste drain
"Extremely prompt, efficient and professional. There was nothing that I could fault and the engineer was extremely informative of what caused the problem."
Kitchen waste pipe cleared
"Kieran cleared the sink sink waste with no fuss and expertise."
Clearing of blocked toilet.
"Excellent professional job, member of staff friendly, polite. He kept me informed of what he was doing all through the call. The work was completed to a very high standard."
Drain blocked under driveway.
"Called them initially and left a message - was sent a text message and exchanged details/pictures and details of the problem. A price was confirmed and the engineer arrived in the time slot allocated - he knew exactly what to do and sorted the issue quickly and was very polite and knowledgeable to share thoughts on what might be done to help avoid the issue in the future."
Jet blasted blocked drain
"Quick efficient friendly service on the phone and during attendance. I was offered a detailed explanation and advice in case of future issues. Very impressed"
Drain blockage cleared
"Work was carried out most efficiently, politely and with courtesy a mere three hours after my phone call. This guy knew his job - and well. He even seemed to enjoy it, and for drain clearing that must be a challenge! Would thoroughly recommend this company."
3164

reviews
=

9.87

out of

10
Blocked drain outside kitchen.
"Faultless - came quickly even though I had specified that it was not urgent. Completed work quickly and without fuss."
Drain cleared
"Michael was polite and efficient and clearly explained the problem . The drain is now working well."
Internal blockage of pipe in kitchen
"Jason who attended ahead of schedule and did a brilliant job in removing the blockages, his level of service and expertice was impressive and a nice bloke as well"
Drain clearance.
"Work completed quickly and very efficiently and £30 cheaper than a comparative quote. No hesitation in recommending."
Our London CCTV drain surveys can help fix a multitude of problems...
Cracked or leaking London drains and pipes
Blocked London toilets and blocked London showers
Concrete, cement or builders' rubble in London drain
Land drainage problems in London
Water level problems in London
Ditch drainage problems in London
Problems with shared London drains
Overflowing or blocked London drain pipes
Bad smells in London
Tree roots damaging drains in London
Clogged or broken pipes in London
Failed or broken soakaways in London
Fractured drain in London
Collapsed drain in London
Blocked or broken London drains
Broken or blocked London sewers or sewage pipes
Longitudinal cracking in London drains
Joint displacements in London pipes and drains
Ground movement causing London drain problems
Bellied drain in London
London CCTV-controlled cutting problem
French drainage problems in London
Overflowing or leaking London septic tanks & cesspits
Bellied pipework in London
Build-up of fat, grease, or detergent in London drains
London pitch fibre pipework problems
Cutting out tree root mass from London drains
Vehicle activity affecting drains in London
Deformed pipework in London
For London CCTV drain surveys and inspections, we use selected local London professionals.
This ensures London drains are inspected and surveyed fast followed by a clear report that'll get your London drain repairs in progress.
Our London CCTV drain surveys, unblocks and repairs get great feedback...
3164

reviews
=

9.87

out of

10
Unblocking outside drain from kitchen
"From the initial message via email on Monday asking if what I needed could be done to the job actually being completed on Tuesday, everyone was professional courteous and timely. The colleague who came to do the job Aaron was absolutely fantastic. Arrived early, was knowledgeable and just got on with it. No fuss no taking his time just done and my drain is very Happy!' Thank you! I will definitely use and recommend Happy Drains to anyone."
Clearing drains
"Mr Bob Selway is the best engineers we have ever come across. He came in promptly at the time stated, went straight to the job without any delay, and showed us where the blockage was and what caused it. He was very efficient and polite. We would certainly use your firm in the future and recommend your firm to all our friends. Previously we have been using Dynarod because they have a name and we had called others who did not do the job our satisfaction. From now on we would not use anyone else again as we have found out your firm has such good engineers."
Drain blockage
"Called Happy Drains in the morning and they were able to give me a time slot in the afternoon. The operative called me later in the day to tell me his ETA. Arrived on time and solved the problem ."
Drain clearance
"These guys are FANTASTIC do not go elsewhere.Cannot praise them enough."
Clear blocked drain over Xmas hols
"Absolutely first class professional service - NOTHING too much trouble - I wouldn't use any other drain specialist as Happy Drains are the BEST - look no further ring them today you won't be disappointed. Thank you all so so much!"
Unblock kitchen sink
"I had a blocked kitchen sink called Happy Drains had someone over within the hour all cleared and running which was a good job whole family at home couldn't ask for a better service yet again thank you"
Blocked drain / sewer.
"Turned up the time I was told. Completed job in a timely manner."
Unblocked two drains.
"Friendly, informative, painstaking nothing was too much trouble. I feel I know how to minimise the risk of the drain blocking again."
Drain blocked
"Excellent. Arrived exactly on time, very polite. Professional"
Drain blockage cleared and metal debris also removed from the drain.
"I discovered we had a completely blocked main drain. Phoned Happy Drains at around 3.30 pm and they sent someone round within two hours. Drain blockage quickly cleared and then the rest of the system checked over with a drain camera. Metal debris discovered and removed. All done on a cold dark evening in a very efficient and professional way."
Outside drains cleared. Both drain covers lifted and whole system flushed clean.
"Operative named Tony. He was customer friendly, professional and super efficient. A credit to his company."
Unblocked outside drain.
"Fantastic job on our outdoor drain, so fast and professional. We were amazed and would definitely use these guys again."
Clear Drain
"Really nice, helpful and professional pair of plumbers. Gordon and Tommy were first rate."
Unblocked waste pipe in basement flat
"I was really happy with the engineer that came over. He was very polite, clean with his work and kept me informed of the progress throughout the job. I would always recommend Happy Drains to anyone that had a drain problem."
Unblocked external drain
"I have no hesitation recommending Happy Drains. Their customer service is outstanding. Communication with the team has been a real pleasure. Quick to respond, transparent T&Cs, quick to deliver. No fuss. They quickly sorted out the messy problem."
Unblock (badly) blocked kitchen sink
"Work was carried out very professionally and speedily and very politely, thank you Happy Drains Ltd."
Cleared blocked domestic drain
"Gordon and Tommy were outstanding in all aspects of their work. They were very professional and our drain problem was solved within two hours of contacting Happy Drains to report a problem. No hidden cost and the cost was very reasonable. Excellent. Well done!"
Blocked toilet.
"Very friendly and courteous drain man. Work was done to a very high standard. And came within an hour of booking. Highly recommended."