Need a CCTV drain survey
in Guildford

?
Our Guildford customers trust us to produce high-quality fact-based CCTV drain surveys, which is why we are always investing in the latest training and drain tech. We are number one experts in Guildford for CCTV drainage surveys, and we intend to stay that way!
Guildford
Residential CCTV drain survey
Perfect for householders or site work, our CCTV drain surveys include:
Video footage
PDF technical reports
Annotated record drawings (nts) & costed recommendations
* Residential CCTV Drain Survey Terms: To survey up to 30m of drainage of a residential property. All chambers will be accessible, and permissions gained to enter relevant areas unhindered, and pipework is clean.
3475

reviews



9.84

out of

10
Why call us? ...that's an important question that demands an answer. We do excellent work in Guildford, as told by our customers. Thousands of verified independent Which? and Checkatrade reviews paint the picture of what we believe. That's no accidental coincidence, that's diligence and hard work.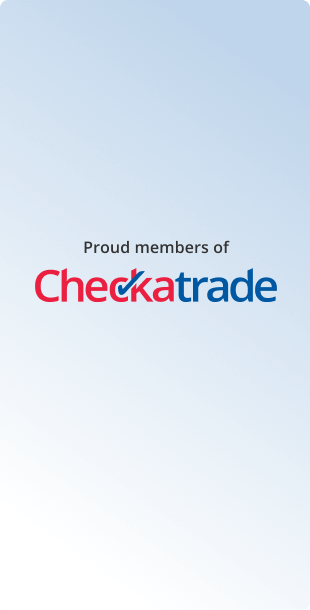 Guildford

CCTV Drain Survey & Drainage Investigation


Surrey

,

GU1
Finding and classifying the seriousness of drain problems via
Guildford

CCTV surveys is what we do

DrainChecker is the respected and established drain survey company of choice in the Guildford area. We offer premier service, the best prices and no quibble charges for Guildford drain survey and investigation services at home or at work.
Welcome to DrainChecker
Guildford

CCTV drain surveys

We believe you are only as good as your reputation. So we would like you to check our reviews. We like to think we do a pretty good job in dealing with drain problems in Guildford GU1 and Surrey. Please feel free to share with us and the local Guildford community what you think of our service.

'DrainChecker.uk' Guildford part of Happy Drain Ltd.

Think about it, drains are the most important service in any type of property in Guildford and around Surrey, without a drain you have a shed!
Our customers can't stop giving us rave reviews...
3475

reviews
=

9.84

out of

10
Blockd Drain to main Sewer
"Arrived on time, extremely polite and happy to explain process. Extra cleaning process to drainage system free of charge. Everything you could ask for. Will use again."
Blocked Drain
"Tony was very friendly and professional and he visited our property in Chesham on time. He did a great job and we were very pleased with the outcome. He even gave us advice on how to prevent future issues. We have never used this company before but wouldn't hesitate to use them again 10/10"
Clearing blocked drain from inside utility cupboard to outside man hole.
"I would highly recommend Happy Drains. Fantastic service , very quick response. Contacted Happy Drains and a man named Tony arrived on site within 1 hour 30 mins. Tony immediately diagnosed the problem and the drain was cleared within 20 mins. The site was then cleaned up and covers replaced. Very fast and efficient service, very polite and friendly staff. I would definitely call on Happy Drains again if needed."
Unblock domestic main drain
"Came when expected - no fuss , got on with job - superb - excellent value"
Guildford GU1 emergency CCTV drain survey & drainage investigation.

Fast service assured in Surrey.
Building Sites, Infrastructure Projects and Commercial Premises
Hello, at DrainChecker we know what you need and we deliver professional CCTV Drain Surveying service for these sectors.
Using the very latest CCTV technology for accurate and comprehensive drain inspections for our business customers in Guildford GU1 and across Surrey, fully detailed but clearly presented and easy to understand.
Repairing & Refurbishing Drains in
Guildford

and around

Surrey

At DrainChecker we offer a cost effective repair and competitively priced repair options in Guildford and around Surrey. Taking advantage of all current techniques for locating and identifying drainage defects, we are ready and waiting, we can get started wherever you are ready, so call us now.
We are your local
Guildford

GU1

experts in CCTV Drain Surveys & Drainage Investigation in

Surrey

The importance of a precise and full Guildford drain survey is paramount, our high quality reports will help you in the decision making process.

Drain checking for general condition reporting must be accurate, complete and verifiable and have the relevant appropriate recommendations and quotations for any remedial actions.

Our approachable and experienced engineers in Guildford and around Surrey will carry out surveys to the latest best practice.

In Guildford and around Surrey we operate strict health and safety practices and environmental policies to protect you and your property.

All our teams are locally qualified and trained to all current industry standards. Our friendly crews will provide to your requirement, from a simple "look see" to a 'Build Over' survey and much more.
Expert
Guildford

Drain Engineers

We tailor our surveys to match the need for a 'Pre Purchase Householder Survey' or 'Site' works. Our expert engineers throughout Guildford GU1 and Surrey are fully conversant in drainage investigation. After the CCTV drain inspection has been undertaken by our experts a comprehensive technical report detailing existing and potential faults will be prepared.
Are you a home buyer in
Guildford

needing a CCTV Drain Survey?

Buying a new home in Guildford, 'DrainChecker.uk' are renowned for CCTV drain surveys

Easy to understand and tell you everything you need to know good and bad about the drains at your new Guildford home. Using industry standard software we produce easy to understand fuss free reports providing the clearest factual evidence to justify any additional negotiations you may have to have.
More customers praising our services...
3475

reviews
=

9.84

out of

10
Drain survey followed by drain repair
"Lee and Will at Happy Drains were a huge help from initial inquiry to completion. Work carried out v well and good communication throughout."
Domestic Kitchen Drain Unmblocked
"Same day service - Arrived as advised, work was carried efficiently and very timely. Drai. Was unblocked very quickly and with no fuss or mess."
Drain unblocked
"Really first class job, lovely man with great expertise, wouldn't leave until he had fixed the problem. Very reasonable price too."
Unblocked external drain
"Very pleased. Engineer explained what he intended to do and how long it should take. He then showed me what he had done and gave advice when I asked questions."
3475

reviews
=

9.84

out of

10
Suspected blockage of drain outside kitchen
"Tony came on the same day as we telephoned within the time stated. He was pleasent efficient and definitly knew his job."
Drains unblocked
"Happy Drains - happy clients!! I cannot fault this company for their service. We called out of hours and the lady we spoke to was polite and reassuring. We were kept informed frequently especially as Bob had unexpected traffic issues to deal with. Bob was professional in his execution and offered us plenty of advise to stop the issue reoccurring. Wouldn't hesitate to recommend."
Outside rain water drainage
"Gordon and Tommy called 30 mins before arrival, conducted a survey of the drains and explained the approach they would take. They were here for 40 mins and they did an excellent and very thorough job! I would highly recommend them, they were professional, polite, and explained everything prior to beginning the work which put me at ease."
In or near
Guildford

,

GU1

,

Surrey

, the following drainage problems could benefit from a

Guildford

CCTV drain survey...

Problems with shared Guildford drains

Fractured drain in Guildford

French drainage problems in GU1

Land drainage problems in Surrey

Bellied drain in Guildford

Clogged or broken pipes in Guildford

Collapsed drain in Surrey

Cracked or leaking Guildford drains and pipes

Longitudinal cracking in Guildford drains

Ditch drainage problems in Surrey

Build-up of fat, grease, or detergent in Guildford drains

Guildford pitch fibre pipework problems

Bad smells in Surrey

Guildford CCTV-controlled cutting problem

Overflowing or leaking Guildford septic tanks & cesspits

Water level problems in GU1

Vehicle activity affecting drains in Surrey

Cutting out tree root mass from Guildford drains

Failed or broken soakaways in GU1

Broken or blocked Guildford sewers or sewage pipes

Blocked Guildford toilets and blocked Guildford showers

Overflowing or blocked Guildford drain pipes

Blocked or broken Guildford drains

Concrete, cement or builders' rubble in Guildford drain

Deformed pipework in Surrey

Bellied pipework in Surrey

Joint displacements in Guildford pipes and drains

Ground movement causing Guildford drain problems

Tree roots damaging drains in GU1
We use selected local professionals in the Guildford GU1 area.
This ensures a fast CCTV drain and sewer inspection & survey in Surrey.
Our
Guildford

area coverage:

Guildford

,

Merrow

,

Slyfield

,

Burpham

,

Chilworth

,

Jacobs Well

,

Shalford

,

Guildford Park

,

Onslow Village

,

Park Barn

,

University of Surrey

,

Christmas Pie

,

Flexford

,

Normandy

,

Puttenham

,

Worplesdon

,

Albury

,

Bramley

,

Shere

,

Ockham
Guildford

and

Surrey

drain services from a firm receiving great feedback...
3475

reviews
=

9.84

out of

10
Drain clearance
"Very efficient and friendly (despite the weather!), explained cause of problem in detail"
Unblocked toilet
"An engineer attended within the allocated time slot, and unblocked my toilet without a hassle. Great service, and would definitely recommend their services."
Cleared drain blockage
"Really professional and turned up earlier than planned (with notice) and did the job quickly with no interruptions."