Need a CCTV drain survey
in Plymouth

?
Experiencing a drainage problem in Plymouth and unsure of the cause? We can assess the condition of a drainpipe, and the best method is to use a small closed-circuit television (CCTV) camera probe. A report is then written up, with the best price for any repair. Call Happy Drains Plymouth for the best advice.
Plymouth
Residential CCTV drain survey
Perfect for householders or site work, our CCTV drain surveys include:
Video footage
PDF technical reports
Annotated record drawings (nts) & costed recommendations
* Residential CCTV Drain Survey Terms: To survey up to 30m of drainage of a residential property. All chambers will be accessible, and permissions gained to enter relevant areas unhindered, and pipework is clean.
3508

reviews



9.83

out of

10
A valuable tool to help you consider employing the right drainage contractor in Plymouth are reviews. Negative or positive, there should be enough to form a critical mass and give you an idea about employing that company. Happy Drains = thousands of great reviews, is that trust or what?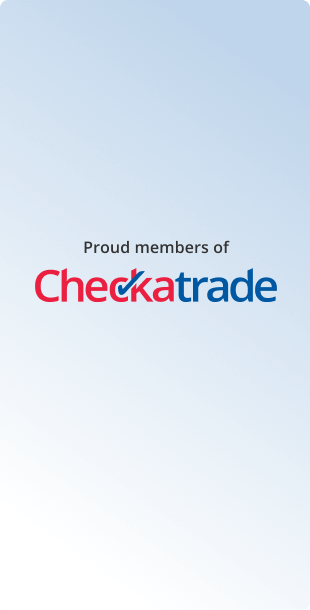 Plymouth

CCTV Drain Survey & Drainage Investigation


Devon

,

PL1
With experience over decades in
Plymouth

PL1

and

Devon

our surveyors will undertake drain surveys using the latest equipment, latest reporting software and a smile.

Our services are for Householders and commercial properties in Plymouth and around Devon as the drainage systems can be prone to impairment. Checking the integrity of drains at homes and businesses Plymouth and around Devon is what we do. We offer and deliver great service in Plymouth PL1 and Devon. Your choice should be based on some facts, so take time to look at our reviews, and please don't forget to let us know what you think!
Coming up Roses: CCTV Drain Survey & Investigation in
Plymouth

Devon

PL1

, we are the local experts!

Clearly you have need for a drainage investigation DrainChecker is the number one choice in and around Plymouth, call us now!

All utility services are important and an accurate survey of your Plymouth drains will help you make informed decisions, our reports will assist you in that process.
Our friendly and flexible service will be tailored to your particular requirement
We welcome you to the DrainChecker Plymouth area page, we are the specialist section in Plymouth of Happy Drains Ltd. Our aim is to make you a happy customer and thank you for visiting us.
Most customers think we're the best...
3508

reviews
=

9.83

out of

10
Cleared outside drain of a blockage, water was flooding on to path
"Took an hour to do the work, got a call when he was 30mins away explaining what he would need to do. Arrived, very polite courteous, cracked on with the job. Did a great job, very happy and would absolutely recommend these guys and will certainly use them again should I have other problems. I was always concerned about being ripped off, but none of that here. It was a set price to clear a drain which I knew might change if there was a bigger issue identified."
Cleared Blocked Internal and External Waste Water Drains
"Tony the Drain guy was excellent, kept us informed of what he had found and how he would fix the issue and advised us on how to avoid the issue in future. Excellent!"
Unblocked kitchen sink and cleared drain
"Efficient, professional, quick response and tidy. Highly recommend."
Kitchen drain unblocked
"Fast, efficient, polite and knowledgeable. Wouldn't hesitate to recommend."
Plymouth PL1 emergency CCTV drain survey & drainage investigation.

Fast service assured in Devon.
Plymouth

Commercial Works & Build Over Surveys in

Devon

?

Devon Water Companies and the Council building inspectors Plymouth PL1 and throughout Devon will, when building over their water company drain, or a new installation want to ensure that proven due care and attention is undertaken during any build.

They may require tracing or plotting or a general condition report. We will collate all details accurately and generate a comprehensive report, complete with recommendations and quotations for any corrective works.
Don't Worry -
Plymouth

Fixed Prices

We make sure we offer our Plymouth services with fixed price, meaning you don't need to worry.

We promise all our domestic customers a fixed price to restore flow in Plymouth PL1. As long as you have the manholes we have the fixed price solution.
OMG: Clogged and Smelly
Plymouth

Drains?

As the leading drain cleaning services provider for homes and commercial properties in the Plymouth area we know how important a clogged and smelly drain is to resolve. We will sort it and your normal gorgeous fragrance will be restored!
Proof of the pudding:
Plymouth

CCTV Drainage Surveys & Inspection

The only way to tell if all is well in Plymouth is via a CCTV survey. The property may have been under the same ownership for decades, and the incumbents just think that's the way the drains work, they have always been smelly or slow! Careful…………don't inherit a problem, it's always best make sure that the system is still functioning as it was designed to, i.e. properly.

All of our inspections in Plymouth PL1 come with an easy to understand written report highlighting any faults that may have been found, recommendations and a quote so you can see what it might cost you to fix the problems.
We think you'll agree...
3508

reviews
=

9.83

out of

10
Blocked rainwater drain cleared as far as possible
"Gary and Nathan arrived extremely promptly, located the problem and explained clearly what they needed to do. Work carried out efficiently, showing me what was the likely cause of the problem - silt and roots. Advised on possible future action. The whole area was cleaned after so much black silt washing about after jetting! Very happy with the service. Appreciated having been given a fixed price for the job in advance."
Drain blockage clearance
"Tony was on site within 90 mins of my call. The staff on my call were very professional and helpful. Given the current pandemic Tony kept his distance, was friendly, helpful, explained the problem and speedily resolved the issue. I could not be more delighted and reassured at his work."
Partially blocked rainwater drain
"Called at 10am, on site at 12 30, called 15 mins before arrival. Quick diagnosis and rectification of issue. A most refreshing experience with a very pleasant and knowledgeable engineer."
Blocked drain cleared
"Gary and his lad did an excellent job. Friendly and efficient. Gary explained the cause of the block due to not enough water in cistern jetted it clear. When I removed the Hippo bag from the cistern as he advised the loo paper flushed through, saving on a plumber."
3508

reviews
=

9.83

out of

10
Outside rain water drainage
"Gordon and Tommy called 30 mins before arrival, conducted a survey of the drains and explained the approach they would take. They were here for 40 mins and they did an excellent and very thorough job! I would highly recommend them, they were professional, polite, and explained everything prior to beginning the work which put me at ease."
Clear Drain
"Really nice, helpful and professional pair of plumbers. Gordon and Tommy were first rate."
Clear a blocked toilet
"Arrived on time. Cleared the toilet. Left it tidy. Price was reasonable. Would recommend."
In or near
Plymouth

,

PL1

,

Devon

, the following drainage problems could benefit from a

Plymouth

CCTV drain survey...

Cracked or leaking Plymouth drains and pipes

Fractured drain in Plymouth

Overflowing or blocked Plymouth drain pipes

Plymouth CCTV-controlled cutting problem

French drainage problems in PL1

Blocked or broken Plymouth drains

Concrete, cement or builders' rubble in Plymouth drain

Collapsed drain in Devon

Bellied pipework in Devon

Failed or broken soakaways in PL1

Problems with shared Plymouth drains

Plymouth pitch fibre pipework problems

Land drainage problems in Devon

Bellied drain in Plymouth

Ground movement causing Plymouth drain problems

Longitudinal cracking in Plymouth drains

Deformed pipework in Devon

Vehicle activity affecting drains in Devon

Build-up of fat, grease, or detergent in Plymouth drains

Joint displacements in Plymouth pipes and drains

Ditch drainage problems in Devon

Blocked Plymouth toilets and blocked Plymouth showers

Clogged or broken pipes in Plymouth

Tree roots damaging drains in PL1

Water level problems in PL1

Cutting out tree root mass from Plymouth drains

Overflowing or leaking Plymouth septic tanks & cesspits

Broken or blocked Plymouth sewers or sewage pipes

Bad smells in Devon
We use selected local professionals in the Plymouth PL1 area.
This ensures a fast CCTV drain and sewer inspection & survey in Devon.
Our
Plymouth

area coverage:

Plymouth

,

Devonport

,

Millbridge

,

Stoke

,

Stonehouse

,

The Hoe

,

Barbican

,

Lipson

,

Mount Gould

,

Mutley

,

Prince Rock

,

St Judes

,

Beacon Park

,

Ford

,

Home Park

,

Keyham

,

North Prospect

,

Pennycross

,

Efford

,

Hartley
Plymouth

and

Devon

drain services from a firm receiving great feedback...
3508

reviews
=

9.83

out of

10
Unblocked overflowing drain
"Fast and efficent. The same day I made the initial enquiry was the day my drain was fixed. Not only was the problem addressed and solved within the hour effective and honest aftercare advice was given. I would highly reccomend and would use Happy Drains again in the future."
Outside drains cleared. Both drain covers lifted and whole system flushed clean.
"Operative named Tony. He was customer friendly, professional and super efficient. A credit to his company."
Cleared blocked drain
"Very personable guy, who knew what he was doing. Happy to answer questions and very helpful. He got on with the job and cleared the blockage, with no hidden charges. Very impressed."