Need a CCTV drain survey
in Brighton

?
Expert and trusted reports, our fact-based reports will help you make the right decision. Homebuyers and build over 'pro surveys' for Brighton are among the best in the industry. Our Brighton specialist CCTV drain survey teams are to help you make the right decision. Whatever the drainage problem, we have the solutions.
Brighton
Residential CCTV drain survey
Perfect for householders or site work, our CCTV drain surveys include:
Video footage
PDF technical reports
Annotated record drawings (nts) & costed recommendations
* Residential CCTV Drain Survey Terms: To survey up to 30m of drainage of a residential property. All chambers will be accessible, and permissions gained to enter relevant areas unhindered, and pipework is clean.
3508

reviews



9.83

out of

10
Customers in and beyond Brighton share real stories; you help keep us on our toes. We promise trust, honesty and integrity. That is quantifiable by our thousands of reviews which help prove to you that our Brighton customers are our priority, at Happy Drains we love satisfied customers.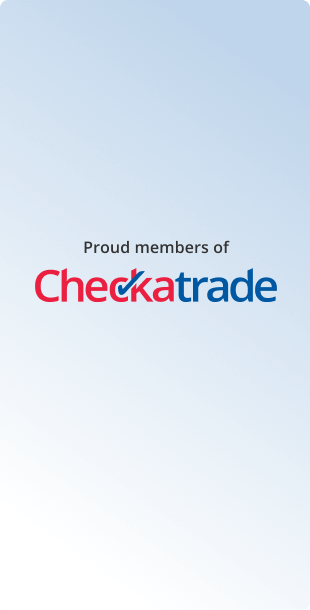 Brighton

CCTV Drain Survey & Drainage Investigation


East Sussex

,

BN1
Thank you for visiting DrainChecker! We are proud to cover the Brighton area and around East Sussex. We are part of the Happy Drains family, and are here for all your CCTV drainage needs!
We are amongst the very best at what we do, which is why we are number one in Brighton for drainage surveys and repairs. Check out our reviews from our customers in Brighton!
For all types of CCTV drainage surveys and repairs in Brighton, our specially trained engineers are ready and waiting to help. Our friendly team of expert engineers can carry out surveys and repairs on your drainage systems, for pre-purchase surveys, build over agreements as well as general surveys for ongoing issues.
DrainChecker should be your number one choice when it comes to drains, it's what we do best, and that shows! Our cameras are fit for the standard 100mm household pipe; however, we also have our Main Line Crawler for larger pipework on commercial sites. To find out more, give our technical team a call.
We are amongst the very best at what we do...
3508

reviews
=

9.83

out of

10
Drains Unblocked - Toilet, bath and sink all backed up and everything sorted very quickly
"Absolutely incredible service. I had lost the use of my toilet, sink and shower/bathtub do to a blockage in my drains. The guys came in on the same day, ascertained the problem instantly and had it sorted in less than 30 minutes. And they were super polite and courteous and a great pleasure to work with. I would so very much highly recommend this company."
Blocked toilet drain
"Brilliant work! We called Happy Drains at 1pm, and by 2.10pm on the same day our toilet drain had been cleared. Great value service and no hidden costs. Tony was prompt, professional and did a great job of not only clearing our toilet drain but also giving advice on how to stop the issue happening again. Would 100% recommend Happy Drains."
Drain survey followed by drain repair
"Lee and Will at Happy Drains were a huge help from initial inquiry to completion. Work carried out v well and good communication throughout."
Blocked drain and pipe replacement.
"They were courteous, just brilliant. They worked so hard and I would recommend them to anyone."
Brighton BN1 emergency CCTV drain survey & drainage investigation.

Fast service assured in East Sussex.
Drain Repairs in
Brighton
All our Brighton drainage repairs are guaranteed, and our drainage engineers are qualified and trained to carry out repairs from a traditional excavation, as well as using the latest No-Dig Tech to carry out a less invasive repair.
Home Buyers
Brighton

CCTV Drain Survey

We have a specially tailored CCTV Survey, especially for Brighton home buyers, they will tell you everything you need to know about your Brighton properties drainage. We will present you with a full technical report which will include site plans & pictures. If there is any need for any remedial works, there will be a quotation included as well.
Don't underestimate the importance of
Brighton

drains!

Drains can get very expensive if you don't look after them properly. It's crucial that you look after them and don't put fat and grease down them, as over time this will build up and cause a blockage.

Our experience with drainage in Brighton means we are the experts and know what needs doing. So if you need to call in the experts with the cameras, give us a call, we will be happy to help!
Safety at Work
Our main priority in Brighton is to keep our customers, their homes and the general public safe. We work safely and cautiously so you can be sure you're in safe hands.
Brighton

Drain Locating and Mapping

If you are struggling to locate a Brighton drain or you need to know its exact location, we can send a signal emitting sonde unit into the pipework, and track its course. We can then supply a plan with what we have found, which will include chamber depths and locations.
CCTV Surveys for
Brighton

Commercial Sites

In Brighton we don't just deal with household drainage systems, we also have the equipment and the training to carry out surveys and repairs for Brighton commercial sites. No project is too big or too small for us at DrainChecker! For larger pipework that some worksites may have, we can use our Main Line Crawler unit to get the best results for you.

Our cameras can detect all defects in Brighton drains, whether it's a crack or collapse, or you have roots growing in the pipework. You will get a comprehensive report that will include details of any structural issues within your Brighton drainage system. At DrainChecker, we aim to keep our Brighton customers and their drains happy, so you can be sure that we will always provide as much information as possible, and will give the best price we can!
With reviews like this, you can be sure you're in safe hands!...
3508

reviews
=

9.83

out of

10
Lifted two manhole covers, cleared serious blockage, tested and all made good afterwards.
"Steve phoned to let me know when he would arrive and was punctual. He was courteous, knowledgeable and easy to get on with. He carried out the work very competently. Site clearance afterwards was excellent. Recommended."
Drain cleared
"Back garden gully been trouble for years. These guys sorted it in minutes... Perfect job."
Cleared a soak away drain
"Very efficient - cleaned up all the mess - I can recommend this company"
Blocked drain
"Very good work. Another plumber came to my house for the same issue in the summer, he did nothing but he was paid by the insurance company. These guys turned up, looked at the drain and cleared it in less than 30 minutes. Very pleased. Will highly recommend.I also liked talking to Bianca who took my payment. Very polite. 5 stars."
3508

reviews
=

9.83

out of

10
Cleared out a blocked interceptor trap
"I called Happy Drains just before midday and their plumber reached me within an hour. He did an extremely thorough job (far more thorough than the last firm which I had to call out a couple of months ago) and left the drain flowing freely. There was an additional problem with a drain on the patio, which only became apparent when the interceptor trap had been unblocked, and he sorted that out too. Excellent work. Hopefully I won't need to use Happy Drains again; but I would certainly recommend them to anybody with a drain blockage."
Clear Drain
"Really nice, helpful and professional pair of plumbers. Gordon and Tommy were first rate."
Checked all drains
"Gordon and his lovely son were outstanding. Came round within 2 hours and checked all the drains. Very kind and efficient. Great fixed price of £90 plus vat too. Highly recommended to all!!"
In or near
Brighton

,

BN1

,

East Sussex

, the following drainage problems could benefit from a

Brighton

CCTV drain survey...

Fractured drain in Brighton

Bad smells in East Sussex

Build-up of fat, grease, or detergent in Brighton drains

Problems with shared Brighton drains

Longitudinal cracking in Brighton drains

French drainage problems in BN1

Joint displacements in Brighton pipes and drains

Broken or blocked Brighton sewers or sewage pipes

Land drainage problems in East Sussex

Deformed pipework in East Sussex

Bellied pipework in East Sussex

Ditch drainage problems in East Sussex

Blocked Brighton toilets and blocked Brighton showers

Bellied drain in Brighton

Overflowing or leaking Brighton septic tanks & cesspits

Ground movement causing Brighton drain problems

Concrete, cement or builders' rubble in Brighton drain

Cracked or leaking Brighton drains and pipes

Blocked or broken Brighton drains

Water level problems in BN1

Collapsed drain in East Sussex

Tree roots damaging drains in BN1

Clogged or broken pipes in Brighton

Vehicle activity affecting drains in East Sussex

Overflowing or blocked Brighton drain pipes

Brighton pitch fibre pipework problems

Cutting out tree root mass from Brighton drains

Brighton CCTV-controlled cutting problem

Failed or broken soakaways in BN1
We use selected local professionals in the Brighton BN1 area.
This ensures a fast CCTV drain and sewer inspection & survey in East Sussex.
Brighton

and

East Sussex

drain services from a firm receiving great feedback...
3508

reviews
=

9.83

out of

10
Inspect, clear and report and generate CCTV on failed rain water drain.
"Good experienced staff. Good communicator , clear investment in appropriate machinery. Got exactly what I wanted. I was initially concerned that this organisation would simply appoint a local subcontractor to do the work but actually this wasn't an issue at all. All good ....would use them again."
Blocked drain
"Called them to free a blocked drain. They were very experienced and did a very solid job. The drain was free in the blink of an eye. The stuff was friendly, the price is very fair."
Out side blockage cleared
"The company was very efficient. They came without delay, showed knowledge and expertise. Tommy was so kind honest and helpful. He really seemed to care about doing his work to the highest standard and was so pleasant to have in our home. Thank you."