Need a CCTV drain survey
in Sheffield

?
Happy Drains are the premier contractor in Sheffield for expert CCTV drainage surveys, we know that this is the only way you can accurately locate and diagnose ongoing drainage issues, and get the right solution. We offer an excellent price for this 'most trusted' service in Sheffield, call us to find out more!
Sheffield
Residential CCTV drain survey
Perfect for householders or site work, our CCTV drain surveys include:
Video footage
PDF technical reports
Annotated record drawings (nts) & costed recommendations
* Residential CCTV Drain Survey Terms: To survey up to 30m of drainage of a residential property. All chambers will be accessible, and permissions gained to enter relevant areas unhindered, and pipework is clean.
3164

reviews



9.87

out of

10
Our customers in Sheffield are loyal to us because they know we always do the job well and will always be on-site as fast as possible. Our engineers work to the highest standard possible, and make sure that each Sheffield drainage customer is left happy, just like their drains!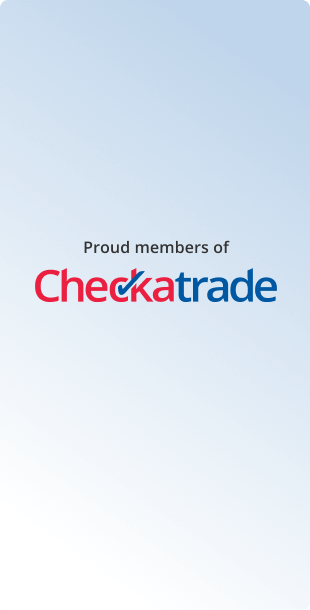 Sheffield

CCTV Drain Survey & Drainage Investigation


South Yorkshire

,

S1
Expert local
Sheffield

CCTV Drain Surveys

Thank you for your visit to the Sheffield area DrainChecker we hope all this 'stuff' is informative but we are really happy to talk, so feel free to call for a friendly chat!

We know it's not romantic... nor can it be described as cool, but what we do is important to 'restore flow' to your busy life. We enjoy all things drains, especially our Sheffield CCTV drain surveys, and everything we do in Sheffield S1 and South Yorkshire and we think we are very good at it, take time to look at our reviews and you can make up your own mind!

As the premier choice for speedy trusted Sheffield drain services and Sheffield CCTV drain surveys with best prices in and around South Yorkshire. DrainChecker in and around South Yorkshire has built a great reputation we work hard to maintain it, please read them and add to our reviews, keep us on our toes.
Working faster & smarter in
South Yorkshire

and our customers love it!...
3164

reviews
=

9.87

out of

10
Blocked drain from shower and wash basin cleared
"I telephoned the office at 9 am Monday morning and Jo arrived before Midday. He was friendly courteous and efficient and sorted the problem out quickly within the hour. I would thoroughly recommend Jo!"
Drains cleared
"I called in the morning and they send someone two hours later. He was friendly and polite and sorted on the problem quickly keeping me updated all the way through and giving us some good advice afterwards. I was charged the price quoted and am very happy."
Outside drains cleared. Both drain covers lifted and whole system flushed clean.
"Operative named Tony. He was customer friendly, professional and super efficient. A credit to his company."
Cleared outside drain of a blockage, water was flooding on to path
"Took an hour to do the work, got a call when he was 30mins away explaining what he would need to do. Arrived, very polite courteous, cracked on with the job. Did a great job, very happy and would absolutely recommend these guys and will certainly use them again should I have other problems. I was always concerned about being ripped off, but none of that here. It was a set price to clear a drain which I knew might change if there was a bigger issue identified."
Sheffield S1 emergency CCTV drain survey & drainage investigation.

Fast service assured in South Yorkshire.
Commercial & Industrial
Sheffield

Drain Surveys

For Sheffield infrastructure and housing projects we deliver accurate and comprehensive drainage surveys.

In the Sheffield area our specialist professional service offers a report that is specifically designed in accordance to the construction industry requirements in Sheffield.

Whatever the Sheffield site, whatever the size, from a water company build over survey as part of a small development or a major shopping mall build. Drop us a line by email or call us for expert advice, speedy service and incredibly competitive prices.

All our Sheffield CCTV drain survey reports are to the industry formats, easy to understand and come complete with recommendations and quotations for any remedial works that may be necessary to undertake.
All
Sheffield

drainage customers deserve Safe Working Practices

We ensure that all works we under taken by us are undertaken with great care in your Sheffield property.

Safety at work when dealing with Sheffield drain problems is our prime concern and prime priority and working to the highest standards, you're in safe hands.
Calling
Sheffield

Home Buyers, Home Movers & Property Investors

We know the importance and significance of an accurate Sheffield CCTV drain survey, so let us help you.

Do you need one of our Sheffield CCTV drain surveys or our specially developed 'House Holder Pre Purchase survey' or 'Site Survey' reports? These are a must have as an essential to help you understand how your Sheffield drainage system works.

With almost 30 years of reporting drainage issues at properties in Sheffield and around South Yorkshire. DrainChecker's surveyors are trained and professional technicians with access to the best equipment and the latest standard reporting software.

Our quality reports reveal problems in Sheffield drains from simple blockages to structural failures, we will endeavor to find the cause and solutions as part of our Sheffield drainage service.

DrainChecker has specifically formulated reports to let you know in an easy to follow format everything you need to know about the drains at your new Sheffield property that will meet your requirements.
Transparent drainage service prices for
Sheffield

properties

All prices are agreed before any Sheffield drainage works are undertaken and agreed to.

So in Sheffield S1 and across South Yorkshire you know how much our services will cost up front meaning no stress about hourly rates for residential customers. We are renowned for offering excellent value prices for any of our best quality repairs that may be required.
How Do Your
Sheffield

Drains Work? Plotting and mapping...

We can trace Sheffield sewers & drains and produce a plan of how they work on your site by sending a signal emitting sonde into the pipework and plot its course whilst it traverses the pipe. This is tracked above ground with a receiver and enables us to detail the route and depth.
Independently verified reviews from 1,000s of happy customers...
3164

reviews
=

9.87

out of

10
Clear sewage drains
"From asking for a quote to completion of the work, everyone was friendly and professional throughout. Would use them again, 5 stars"
Cleared clogged up pipework
"Very pleased. They phoned to say they were on their way. On arrival he explained what he planned to do. Fast and efficient service and a good result. Definitely would recommend."
Kitchen drain unblocked and bathroom drain cleaned
"Very impressed to recieve a call and have an appointment booked within an hour of posting an email enquiry. Gordon and Tommy were brilliant, arrived on time, professional. Would definitely recommend the company."
Outside Drain (Wastewater) Unblocked
"Tony did a fantastic job and was extremely friendly. Not only did he unblock the wastewater drain he cleaned the other drains as well and unbeknownst to us our downstairs toilet drain was almost blocked as well so he saved us on a future problem as well. He also gave some great advice on how to care for the drain and ensure we don't have any damp issues in the future from the way the runoff works. I was also very impressed by how quickly Happ Drains got to us and resolved out issue following correct social distancing processes and could not recommend them more."
3164

reviews
=

9.87

out of

10
Drains unblocked
"Happy Drains - happy clients!! I cannot fault this company for their service. We called out of hours and the lady we spoke to was polite and reassuring. We were kept informed frequently especially as Bob had unexpected traffic issues to deal with. Bob was professional in his execution and offered us plenty of advise to stop the issue reoccurring. Wouldn't hesitate to recommend."
Gully blockage cleared
"Had someone out the year before and they emptied the gully with a vacuum and didnt jet it out and said its sorted, problem came back a year later and the gent said he will just jet it all through. All fully cleared out and informed of how the gully drainage works. The stinky stench has slowly reduced, its nearly gone and its all cleared and as it should be. Thanks also for the query I had the next day in the morning and also for the follow up courtesy call."
Unblocking kitchen drain
"I would give this job an 11 for courtesy if I could. I was given the cursory call 20 mins before arrival (they said he would be here around 8, so I was grateful the call wasn't much earlier than that). I offered to clear things away, but Tom did everything. He offered me advice on how to avoid further problems in the future and explained every step along the way as well as his movements. We have used a few other well-known companies for this issue in the past, but I will definitely be using these guys again (should I need to!)."
In or near
Sheffield

,

S1

,

South Yorkshire

, the following drainage problems could benefit from a

Sheffield

CCTV drain survey...

French drainage problems in S1

Sheffield CCTV-controlled cutting problem

Failed or broken soakaways in S1

Tree roots damaging drains in S1

Sheffield pitch fibre pipework problems

Bad smells in South Yorkshire

Deformed pipework in South Yorkshire

Cracked or leaking Sheffield drains and pipes

Build-up of fat, grease, or detergent in Sheffield drains

Ground movement causing Sheffield drain problems

Water level problems in S1

Blocked or broken Sheffield drains

Blocked Sheffield toilets and blocked Sheffield showers

Joint displacements in Sheffield pipes and drains

Vehicle activity affecting drains in South Yorkshire

Bellied pipework in South Yorkshire

Concrete, cement or builders' rubble in Sheffield drain

Overflowing or leaking Sheffield septic tanks & cesspits

Clogged or broken pipes in Sheffield

Fractured drain in Sheffield

Ditch drainage problems in South Yorkshire

Broken or blocked Sheffield sewers or sewage pipes

Bellied drain in Sheffield

Overflowing or blocked Sheffield drain pipes

Cutting out tree root mass from Sheffield drains

Longitudinal cracking in Sheffield drains

Collapsed drain in South Yorkshire

Problems with shared Sheffield drains

Land drainage problems in South Yorkshire
We use selected local professionals in the Sheffield S1 area.
This ensures a fast CCTV drain and sewer inspection & survey in South Yorkshire.
Our
Sheffield

area coverage:

Sheffield

,

Broomhall

,

Burngreave

,

Neepsend

,

Netherthorpe

,

Bulk users

,

Arbourthorne

,

Heeley

,

Highfield

,

Manor

,

Norfolk Park

,

Park Hill

,

Wybourn

,

Grimesthorpe

,

Pitsmoor

,

Gleadless Valley

,

Abbeydale

,

Carter Knowle

,

Millhouses

,

Nether Edge
Sheffield

and

South Yorkshire

drain services from a firm receiving great feedback...
3164

reviews
=

9.87

out of

10
Blockage in Storm Drain
"The gentleman who attended site was prompt, friendly and professional throughout the very unpleasant task he had to carry out. He was thorough and happy to explain any details the client was unsure of. He assessed the issue, identified the problem, solved it and gave advice for the client's to prevent the same issue arising in the future."
Blocked toilet.
"Very friendly and courteous drain man. Work was done to a very high standard. And came within an hour of booking. Highly recommended."
High power jet was of drains.
"From start to finish Happy Drains provides a friendly, helpful and professional service. Good value for money and accommodating to your availability. I highly recommend their service."