Need a CCTV drain survey
in Haywards Heath

?
It's a simple fact that if you can pinpoint the problem you can pinpoint the spend. Defects with a Haywards Heath drainage system can be costly but save money by taking the guesswork away. Happy Drains are the trusted experts in CCTV drain surveys in Haywards Heath, pinpointing drainage problems for all owners.
Haywards Heath
Residential CCTV drain survey
Perfect for householders or site work, our CCTV drain surveys include:
Video footage
PDF technical reports
Annotated record drawings (nts) & costed recommendations
* Residential CCTV Drain Survey Terms: To survey up to 30m of drainage of a residential property. All chambers will be accessible, and permissions gained to enter relevant areas unhindered, and pipework is clean.
3436

reviews



9.86

out of

10
Reviews are valuable, positive or negative when there are enough of them; it will give you a good idea about who we are. We urge customers in Haywards Heath to read and share your experience to tell us what you think. Take a bit of time to read our reviews, then make up your mind. Think Happy Drains!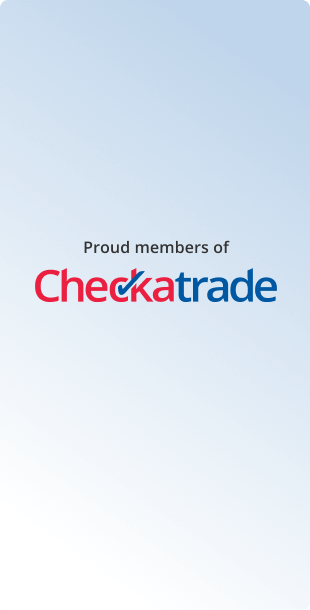 Haywards Heath

CCTV Drain Survey & Drainage Investigation


West Sussex

,

RH16
Will we do a great
Haywards Heath

drainage job for you?

No problem! We let our Haywards Heath customers do the talking. Our reviews appear to suggest the fact we do good work in delivering solutions to all sorts of drain and pipe work issues in Haywards Heath RH16 and West Sussex.

Please share with us and the local community in Haywards Heath RH16 and West Sussex what you think of our service, this helps us stay focused on you. Take time to look at our reviews and feel free to add to them!
What happy customers think of our drainage services...
3436

reviews
=

9.86

out of

10
Clear blocked drain
"The work was completed in a good time with minimal disruption."
2 upstairs toilets unblocked
"I rang the morning of the 2-9-19 and was told they could come that afternoon at 3 pm,thy rang me at 2-30 to say they were on their way,they arrived on time and the job was completed in 1hour.They cleaned up and also cleaned the toilets,2 very polite nice guys. I would have no hesitation in using this company again and will certainly reccomend them."
Cleared blocked drain after company who had installed block paving had dropped debris in drain
"Emailed Happy Drains on the Sunday and work was completed on Monday morning by Mark. Extremely happy with the service and would certainly recommend this company. Mark told me I had one months guarantee and to contact them if I had any problems"
Blocked outside drain
"First class service from start to finish,honest and very nice man.Pleasure to pay your company and many could learn from you,regards colin"
Haywards Heath RH16 emergency CCTV drain survey & drainage investigation.

Fast service assured in West Sussex.
Great Value & Best Quality Drain Repairs in
Haywards Heath

and around

West Sussex

DrainChecker Haywards Heath are proud to be able to offer a complete range of great value repair options in Haywards Heath and around West Sussex.

With 'no-dig repairs options' that negate the risk of scaring to path and driveways and really clever smart excavation. All to a high standards that protect your Haywards Heath property, we work courteously, tidily and respectfully.

With clean and tidy qualified technicians and a 24/7 services, we can get started wherever you are ready so call us now.
#1 Priority in
Haywards Heath

- Safety at Work

Safety is principal to any of our any work in Haywards Heath RH16 and the West Sussex area, we make sure to take care of you and your property by working safely, courteously and respectfully. All our works are carried out to the highest standards, in Haywards Heath, you're in very safe hands.

As part of Happy Drains in Haywards Heath RH16 and West Sussex area we are here to help. So if you are looking to sort out a drainage problem or CCTV Drain Survey in Haywards Heath West Sussex RH16, we are your local experts and best choice!
CCTV Drain Surveys for
Haywards Heath

Factories,

Haywards Heath

Industry,

Haywards Heath

Building Sites and Commercial Premises

Our approachable, experienced and friendly specialist experts in and around Haywards Heath carry out drain surveys to the latest industry standard.

The expert service by DrainChecker in Haywards Heath and around the West Sussex area is designed to meet your precise and exact requirements. If it is a simple "look see" or a 'Build Over' to a full Haywards Heath site survey, we deliver. All features with the Haywards Heath drainage system are accurately identified and coded. We supply an easy to understand report with all the relevant recommendations with any corrective actions noted and to be at you finger tips for review.
Are you
Haywards Heath

home buyers or house sellers needing CCTV Surveys in

Haywards Heath

We have a special pre-purchase Haywards Heath CCTV drain survey service for home movers in Haywards Heath.

Our specialist Haywards Heath CCTV drain survey package is designed to tell you and your professional advisers everything you need to know (and stuff you don't want to know!) about the drains at your new Haywards Heath home. We will of course identify any shared drains within your Haywards Heath property and draw up a plan to help you understand what you are responsible for.

Our reports easy to understand detailing Haywards Heath property drain problems as found and detailing a best value drainage fix if required.

We know how worrying it can be when something goes wrong with a drain for a Haywards Heath house holder. Our services are always at a fixed price, meaning less for you to be concerned about.
More of what our customers think of us...
3436

reviews
=

9.86

out of

10
Waste water gully unblocked
"Nice. He turned up exactly on time and knew exactly what to do. He done it quickly and carefully and left. Spot on!"
Drain clearance
"These guys are FANTASTIC do not go elsewhere.Cannot praise them enough."
Drain clearance
"Very efficient and friendly (despite the weather!), explained cause of problem in detail"
Blocked external drains
"Efficient service-even answered the phone on a Sunday! Worker was courteous, good humoured and reassuring about the problem. Definitely recommend, Price was as quoted in estimate too."
3436

reviews
=

9.86

out of

10
Blocked drain cleared
"It only took him less than 30 minutes to clear the drain. He was polite and very reliable. I would definitely recommend Happy Drains."
Cleared roots from the drain and jetted it afterwards
"The chaps arrived within 2 hours of my call and got on with the job and had it all sorted within 2 hours. No mess at all and very polite."
Blocked drain
"Tommy and Gordon were absolutely brilliant - professional, courteous, understanding and kind. What wonderful ambassadors for the company."
In or near
Haywards Heath

,

RH16

,

West Sussex

, the following drainage problems could benefit from a

Haywards Heath

CCTV drain survey...

Vehicle activity affecting drains in West Sussex

Overflowing or leaking Haywards Heath septic tanks & cesspits

Cracked or leaking Haywards Heath drains and pipes

Bad smells in West Sussex

Deformed pipework in West Sussex

Collapsed drain in West Sussex

Blocked Haywards Heath toilets and blocked Haywards Heath showers

French drainage problems in RH16

Concrete, cement or builders' rubble in Haywards Heath drain

Failed or broken soakaways in RH16

Cutting out tree root mass from Haywards Heath drains

Bellied drain in Haywards Heath

Joint displacements in Haywards Heath pipes and drains

Fractured drain in Haywards Heath

Haywards Heath CCTV-controlled cutting problem

Ground movement causing Haywards Heath drain problems

Longitudinal cracking in Haywards Heath drains

Bellied pipework in West Sussex

Broken or blocked Haywards Heath sewers or sewage pipes

Ditch drainage problems in West Sussex

Clogged or broken pipes in Haywards Heath

Haywards Heath pitch fibre pipework problems

Water level problems in RH16

Tree roots damaging drains in RH16

Blocked or broken Haywards Heath drains

Land drainage problems in West Sussex

Overflowing or blocked Haywards Heath drain pipes

Problems with shared Haywards Heath drains

Build-up of fat, grease, or detergent in Haywards Heath drains
We use selected local professionals in the Haywards Heath RH16 area.
This ensures a fast CCTV drain and sewer inspection & survey in West Sussex.
Our
Haywards Heath

area coverage:

Haywards Heath

,

Lindfield

,

Ansty

,

Ardingly

,

Balcombe

,

Bolney

,

Chelwood Gate

,

Cuckfield

,

Danehill

,

Handcross

,

Hickstead

,

Horsted Keynes

,

Wivelsfield Green

,

Wivelsfield

,

Burgess Hill

,

Ditchling Common

,

Hassocks

,

Albourne

,

Clayton

,

Ditchling
Haywards Heath

and

West Sussex

drain services from a firm receiving great feedback...
3436

reviews
=

9.86

out of

10
Cleared section of sewer which was blocked by roots
"Carefully and effectively done; he arrived well inside the predicted time interval, and completed the work in less than an hour. Site was left clean."
Loo unblocked .. wet wipes
"Did what it said on the tin.. receptionist said between 9 and 11am ..tick.. engineer very polite and did the work thoroughly and with trouble to me at all ... job done quickly no fuss."
Investigate and resolve leaking pipework
"I had been incorrectly advised that I had a problem with the drains in our extension. It turned out that the drains were not the issue. The Happy Drains operative (I forget his name - sorry) came round and instead of just inspecting the drains, he investigated the problem and discovered the actual fault, which he then proceeded to fix. Very friendly service, in my opinion, went well over and above what was expected. If all the Happy Drains staff are like the guy that visited me, then you'll be in safe hands."