Need a CCTV drain survey
in Crowborough

?
All of our Crowborough CCTV drain surveys come with expert technical reports on which you can depend. At Happy Drains, our customers are our priority. Our great prices and quality of service is always delivered. In Crowborough, our friendly 'Pro CCTV drain survey engineers' are ready to help!
Crowborough
Residential CCTV drain survey
Perfect for householders or site work, our CCTV drain surveys include:
Video footage
PDF technical reports
Annotated record drawings (nts) & costed recommendations
* Residential CCTV Drain Survey Terms: To survey up to 30m of drainage of a residential property. All chambers will be accessible, and permissions gained to enter relevant areas unhindered, and pipework is clean.
3508

reviews



9.83

out of

10
Our trust credentials tell you that we don't just sell a blocked drain or toilet service, we help real people in Crowborough and real businesses. We know the inconvenience and stress of dealing with a home or work drain emergency. A fantastic service you can trust, for the best service in Crowborough, call us.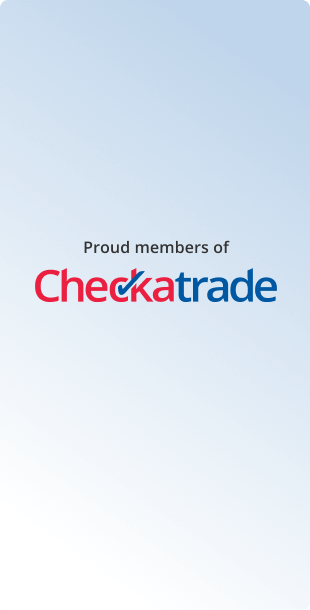 Crowborough

CCTV Drain Survey & Drainage Investigation


East Sussex

,

TN6
We are the favourite and most trusted CCTV drain surveyors Crowborough and East Sussex!
We focus on WRc accredited Crowborough CCTV drainage investigations and repairs and are proud to be number one locally. We have thousands of reviews from happy customers, see what our local Crowborough customers say about us, and take time to look into some of the independently verified reviews!
At DrainChecker, we specialise in delivering the best quality and best value Crowborough CCTV drain surveys, which is why our customers, both residential and business, trust us to look after their interests. For Crowborough drain surveys at home or drainage investigations at work give us a call. We are ready to help.
Top independently verified reviews by the thousands!...
3508

reviews
=

9.83

out of

10
Unblocking outside drain from kitchen
"From the initial message via email on Monday asking if what I needed could be done to the job actually being completed on Tuesday, everyone was professional courteous and timely. The colleague who came to do the job Aaron was absolutely fantastic. Arrived early, was knowledgeable and just got on with it. No fuss no taking his time just done and my drain is very Happy!' Thank you! I will definitely use and recommend Happy Drains to anyone."
Removing dirt / fat from drains
"This is definitely one of the best jobs I've ever had done. A call 30 mins to say when he would arrive. Arrived on time. Very polite, kept me advised of what he was doing. Job completed and then he cleared up afterwards. Absolutely brilliant."
To unblock main drain
"The two guys carried out the work with no fuss at all. 22 years of experience , they knew exactly what had to be done."
Determining the cause of a drain blockage and clearing that blockage
"Very prompt and efficient service from a young man called Craig. IBooking was easy and so was payment."
Crowborough TN6 emergency CCTV drain survey & drainage investigation.

Fast service assured in East Sussex.
Proud to be a Which? Truster Trader in
Crowborough
We are regulated by the 'Financial Conduct Authority', and members of WHICH? and Checkatrade so you can be confident in terms of trust and our workmanship.
CCTV Drainage Investigations and Surveys in
Crowborough
We invest in the latest leading-edge drainage tech, to give you an accurate reading using industry best practice of what we find. It will highlight any drainage defects, such as fracturing, joint displacements and root intrusion.
Once we understand the defects with your Crowborough drains we will be able to provide the best value solution. The costs and explanations of the works recommended are detailed and explained in our report to you.
Home Buyers CCTV Drainage Surveys in
Crowborough
We do not underestimate the requirements of accurately detailed Crowborough CCTV drain surveys, particularly when it comes to something as fundamental as a house purchase.
That is why we have a specially constructed and easy to understand survey for home buyers and sellers in the Crowborough area. Our Crowborough CCTV drain surveys will ensure that you have all the information you need about your Crowborough drainage system.
Drain Locating, Mapping and Plotting in
Crowborough
If you need to know the exact location of your Crowborough drainage pipework, for example, for a 'build over agreement', then our technology can help! We send a sonde into the pipework with the camera; the sonde emits a signal which then tracks it as it travels your Crowborough drainage system.
By carrying out this optional extra service, it means we get all the information needed for your plans.
As part of any CCTV drain survey in Crowborough, we will always check to see which drains you have responsibility for and importantly which are not your responsibility. These will all be indicated on the plans and technical report, alongside defects, pictures and a quotation for any remedial works that are needed.
NB If the work that is needed is off your boundary you are not generally responsible for those as they become an asset of the water company if you are on a mains sewer system. We will outline the area and give you an understanding of what's down to you to sort out. It will be an evidence-based approach to prove or disprove a liability.
Drainage Repairs in
Crowborough
There is a reason so many customers attest why we are the number one choice for Crowborough CCTV drain surveys. It's because we work hard, do a good job and are dependable.
Our East Sussex drainage engineers are highly trained with all the equipment and experience to carry out conventional excavation as well as the latest fast-moving 'No-Dig Tech' so that we can provide the best value repairs possible.
Crowborough

Drain Insurance Claims

It may be that your Crowborough drainage pipework is in need of a repair, and you may have cover for accidental loss via your insurers. We can help present the evidence to insurers if you need help to make your case. DrainChecker always included the recommendation and methodology we think is best for the repair works.
Our customers trust us to look after their interests...
3508

reviews
=

9.83

out of

10
Clearing a blocked drain
"Happy Drains were very quick to call me back after an online enquiry and within 24 hours they were at my property. Tommy took the time to investigate my sewer system and even came to the neighbours with me to ask to check their drains. He clearly explained the problem, flushed the system and was done in an hour. He said before he started a second hour he would ask me first if I wanted to continue. Would use again"
Blocked drains outside house
"On time, called in advance to check we were available and give us warning. Investigated and explained what the issue was. Happily looked at a couple of extra drain areas too just in ase."
Unblock pipe
"Very happy with all you have done. Absolutely amazing job, very clean and fast."
Drain Clearance
"Very happy with the service ... they are called Happy Drains for a reason. I've used the service a few times before. Easy to deal with, prompt and courteous"
3508

reviews
=

9.83

out of

10
Clearing of blocked drain
"Very good service. Complete clearing of my blocked drain with pressurised water which ensured that the blockage was fully removed"
Unblocked toilet
"An engineer attended within the allocated time slot, and unblocked my toilet without a hassle. Great service, and would definitely recommend their services."
Blocked external drain
"Phoned happy drains in the morning and after spoken to them about the problem we got a call back saying an engineer could be with us that afternoon. In fact the engineer called and said he would be with us at 2:10pm, which he was and within about an hour the drain was unblocked. Shaun was super efficient and very informative and I would highly recommend both Happy Drains and Shaun. Many thanks."
In or near
Crowborough

,

TN6

,

East Sussex

, the following drainage problems could benefit from a

Crowborough

CCTV drain survey...

Crowborough pitch fibre pipework problems

Deformed pipework in East Sussex

Ditch drainage problems in East Sussex

Failed or broken soakaways in TN6

Blocked or broken Crowborough drains

Joint displacements in Crowborough pipes and drains

Longitudinal cracking in Crowborough drains

Collapsed drain in East Sussex

Build-up of fat, grease, or detergent in Crowborough drains

Crowborough CCTV-controlled cutting problem

Overflowing or leaking Crowborough septic tanks & cesspits

Tree roots damaging drains in TN6

Land drainage problems in East Sussex

Concrete, cement or builders' rubble in Crowborough drain

Problems with shared Crowborough drains

Overflowing or blocked Crowborough drain pipes

Water level problems in TN6

Fractured drain in Crowborough

Ground movement causing Crowborough drain problems

Clogged or broken pipes in Crowborough

French drainage problems in TN6

Cracked or leaking Crowborough drains and pipes

Bellied drain in Crowborough

Broken or blocked Crowborough sewers or sewage pipes

Bad smells in East Sussex

Vehicle activity affecting drains in East Sussex

Bellied pipework in East Sussex

Blocked Crowborough toilets and blocked Crowborough showers

Cutting out tree root mass from Crowborough drains
We use selected local professionals in the Crowborough TN6 area.
This ensures a fast CCTV drain and sewer inspection & survey in East Sussex.
Our
Crowborough

area coverage:

Crowborough

,

Black Hill

,

Boars Head

,

Burnt Oak

,

Castle Hill

,

Friars Gate

,

Mark Cross

,

Rotherfield

,

St Johns

,

Stone Cross

,

Town Row

,

Mayfield

,

Hartfield

,

Langton Green

,

Tunbridge Wells

,

Royal Tunbridge Wells

,

Uckfield

,

Rusthall

,

Pembury

,

Wadhurst
Crowborough

and

East Sussex

drain services from a firm receiving great feedback...
3508

reviews
=

9.83

out of

10
Cleared a drain full of sewage
"Turned up on time said polite clean and quick did avoid going in house and the price was less than they quoted . Very happy with there work . Told us what they were doing and what might need doing later to check the drains for cleanses and cracks . I would recommend these people to any one . Thank you."
CLEARING OF GARDEN DRAIN BLOCKAGE
"Craig who came round to sort out my drain issue was brilliant, quick, professional and a very nice person, happy too which I guess is a good reflection of HappyDrains!"
Rear outside drain unblocked.
"Super job. Outside drain was blocked with over 16 years of accumulated silt and mud. The guys never gave up and eventually cleared away all the blockage. The rear drainage system is now cleared and working perfectly again."