Need a CCTV drain survey
in Leeds

?
Our drainage experts deliver exceptional value and professional results. Our trusted CCTV drain survey in Leeds is relied on by industry professionals, and our reputation is second to none. We are the leading industry experts in CCTV drainage surveys with a reputation hard to beat.
Leeds
Residential CCTV drain survey
Perfect for householders or site work, our CCTV drain surveys include:
Video footage
PDF technical reports
Annotated record drawings (nts) & costed recommendations
* Residential CCTV Drain Survey Terms: To survey up to 30m of drainage of a residential property. All chambers will be accessible, and permissions gained to enter relevant areas unhindered, and pipework is clean.
3508

reviews



9.83

out of

10
Reviews confirm that trusted position is hard-earned, and what our Leeds customers say about us is key. Independently verified reviews keep us on our toes and drives us to offer the best services in Leeds. Please read reviews about our service in Leeds to help you make the right decision.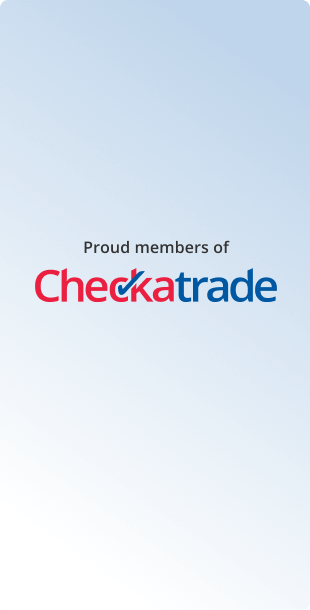 Leeds

CCTV Drain Survey & Drainage Investigation


West Yorkshire

,

LS1
Welcome to the Leeds area, we are 'DrainChecker.uk', part of the Leeds Happy Drain Ltd, thank you for visiting!
Drains are our what we do in Leeds LS1 and West Yorkshire. We believe you should be the judge of our services, so please take the time to look at our reviews!
Drainage CCTV Investigations in Leeds West Yorkshire LS1, we are your local experts!
In Leeds and around West Yorkshire drain and sewer surveys and examinations is what we love to do.  DrainChecker is the first choice in in and around Leeds for unparalleled service and best prices no quibble charges. So if you have a need for a CCTV drain survey in at home or at work, call us!
We can survey various size pipe from less than 100mm small bore 'House Holder' domestic surveys through to larger diameter pipework, using our 'main line' CCTV equipment. We also have portable equipment that can be used when vehicle access is limited.
For House Holder pre purchase surveys, we use our HD colour 'coiler rod' pipe TV Inspection systems for surveying, the system has on-screen text and an auto on-screen meterage readout for instant results. For site work we also use mainline crawlers, we can cope with most CCTV drain survey demands.
Comprehensive technical reports are provided as standard and all our skilled operators are trained in sewer defect classification, confined space entry.
DrainChecker invests in operative training and equipment to deliver the highest customer service standards and value in the industry in Leeds and around West Yorkshire.
Many Happy Customers...
3508

reviews
=

9.83

out of

10
To unblock main drain
"The two guys carried out the work with no fuss at all. 22 years of experience , they knew exactly what had to be done."
Cleared a Drain
"Prompt arrival, very courteous and tidy worker. Drain cleared and explanation of causes given. Quick job."
Drainage of sewer
"We were throughly impressed with the service we received, having had previous issues and using other companies, Happy Drains are hard to beat and we would definitely recommend their services. The guy was very polite, informative and left a really good impression."
Blocked drain clearance
"Couldn't fault anything on time clear communication agreed price swift and efficient"
Leeds LS1 emergency CCTV drain survey & drainage investigation.

Fast service assured in West Yorkshire.
Leeds

Safety at Work

Through any works in the West Yorkshire and LS1, we take great care of you and the property and we work safely. The safety of you, our people and the general public is overriding. We work to the utmost standards, whatever the type of repair employed, you're in safe hands.
Home buyers CCTV Surveys in
Leeds
Buying a house in Leeds, we have the best CCTV drain survey, specifically designed to tell you everything you need to know about the drains at your new Leeds property in line with your structural surveyors requirement.
Drain Repair prices for
Leeds

properties.

Along with any survey we commence in Leeds LS1 and across West Yorkshire. We supply recommendations and a free great value quotation for any repair is needed. If you have had a survey undertaken by another company don't worry, we can provide alternate price, give us the specifications and we will do our very best deliver a competitive and winning price, guaranteed.
Drain locating, plotting and mapping in and around
Leeds
By investing and by using the modern drain tech we can plot and find drains and sewers by sending a probe with a radio wave emitting sonde into the pipework and plot is course whilst it traverses the pipe. We will supply you with a complete plan of what we've found with manhole depths and direction.
Our friendly service will deliver your exact requirement, from a basic "look see" to a water authority build over survey we do it.
If drainage issues are noted within the drainage system we can fully repair all drain defects. To make your life easier, we can also offer a 'managed insurance claim service' (assuming a peril covered by your policy).  We will present a fully evidenced claim to insurers for you, ensuring no element is overlooked, and keeping any inconvenience to you as zero.
We know the importance of an accurate survey
Whether it's a 'Pre Purchase survey' or 'Site Survey' our quality reports do their jobs, so you can make the right decisions.
If it's locating and plotting, a condition report or even diagnosing a problem it has to be factual and comprehensive.  Using customer friendly and industry standard formats, complete with recommendations and quotations for any corrective works.
With over twenty years' experience in Leeds and around West Yorkshire our qualified surveyors will undertake survey using the latest equipment and the latest reporting software.
Great reviews from our Happy Customers...
3508

reviews
=

9.83

out of

10
We had a clogged up manhole.
"I phoned up at 9.35am, lovely and courteous lady went through my issues and she notified me that an engineer would be at my home within the hour. Within 42 minutes of my first phone call, the engineer (I GAGE) we didn't catch his name had arrived, he was highly professional and located the blockage and within 1 hour and 22 minutes of the first call, the block was sorted. Happy Drains I can't fault, professional and very prompt. We're happy and my neighbour was delighted too as his toilet flushed properly now. Awesome work, many thanks."
Cleared a drain full of sewage
"Turned up on time said polite clean and quick did avoid going in house and the price was less than they quoted . Very happy with there work . Told us what they were doing and what might need doing later to check the drains for cleanses and cracks . I would recommend these people to any one . Thank you."
Unblock pipe
"Very happy with all you have done. Absolutely amazing job, very clean and fast."
Drain cleared most professionally
"David rang to say he would be arriving in 30 minutes which he did. He used a pressure hose and camera to locate and clear the blockage and was not satisfied until it was completely clear. He also explained the reason for the block age being a Bowing in the drain and recommended my using rods once a year to prevent further blockage. The area was left clean and tidy after he had finished the job, replacing all drain covers. Could not have been better. The work took one hour as predicted."
Routed a broken waste pipe in our back garden
"After just moving into a new house, we were apprehensive about having our back garden dug up to replace a waste pipe. There wasn't any need to be. The guys arrived on time, were very friendly, worked extremely tidy, and updated us all throughout the process. We would definitely use them again."
3508

reviews
=

9.83

out of

10
Blocked Toilet
"Job Took Half Hour To Fix Very Happy Arrived Quickly Would Recommend This Company"
Cleared blocked drain
"They came same day and were quick polite and unobtrusive! Would definitely recommend!"
Blocked Drain
"Tony was very friendly and professional and he visited our property in Chesham on time. He did a great job and we were very pleased with the outcome. He even gave us advice on how to prevent future issues. We have never used this company before but wouldn't hesitate to use them again 10/10"
In or near
Leeds

,

LS1

,

West Yorkshire

, the following drainage problems could benefit from a

Leeds

CCTV drain survey...

Longitudinal cracking in Leeds drains

Cutting out tree root mass from Leeds drains

Leeds pitch fibre pipework problems

Water level problems in LS1

Build-up of fat, grease, or detergent in Leeds drains

Ditch drainage problems in West Yorkshire

Vehicle activity affecting drains in West Yorkshire

Land drainage problems in West Yorkshire

Fractured drain in Leeds

French drainage problems in LS1

Blocked Leeds toilets and blocked Leeds showers

Bad smells in West Yorkshire

Ground movement causing Leeds drain problems

Broken or blocked Leeds sewers or sewage pipes

Problems with shared Leeds drains

Concrete, cement or builders' rubble in Leeds drain

Failed or broken soakaways in LS1

Leeds CCTV-controlled cutting problem

Clogged or broken pipes in Leeds

Deformed pipework in West Yorkshire

Cracked or leaking Leeds drains and pipes

Bellied pipework in West Yorkshire

Collapsed drain in West Yorkshire

Bellied drain in Leeds

Overflowing or leaking Leeds septic tanks & cesspits

Overflowing or blocked Leeds drain pipes

Tree roots damaging drains in LS1

Joint displacements in Leeds pipes and drains

Blocked or broken Leeds drains
We use selected local professionals in the Leeds LS1 area.
This ensures a fast CCTV drain and sewer inspection & survey in West Yorkshire.
Our
Leeds

area coverage:

Leeds

,

Woodhouse

,

Burley

,

Kirkstall

,

Kirkstall Valley

,

Chapel Allerton

,

Chapeltown

,

Little London

,

Meanwood

,

Potternewton

,

Scott Hall

,

Sheepscar

,

Beeston Hill

,

Beeston

,

Cottingley

,

Holbeck

,

Beckett Park

,

Headingley

,

Hyde Park

,

First Direct
Leeds

and

West Yorkshire

drain services from a firm receiving great feedback...
3508

reviews
=

9.83

out of

10
Gunblocking a kitchen sink by water jet
"Excellent service. Man came out within 30 minutes. Was extremely efficient and tidy. He was friendly and polite. Gave us advice on how to stop drain blocking up again and advice on what to use in the dish washer. I would highly recommend them"
Unblocking a kitchen drain which was blocked somewhere in the waste pipe in the wall
"Kieran was great, he very quickly cleared the blockage, cleaned up any mess, and put up with my stupid questions! Would 100% recommend HappyDrains."
Drains unblocked
"Happy Drains - happy clients!! I cannot fault this company for their service. We called out of hours and the lady we spoke to was polite and reassuring. We were kept informed frequently especially as Bob had unexpected traffic issues to deal with. Bob was professional in his execution and offered us plenty of advise to stop the issue reoccurring. Wouldn't hesitate to recommend."