Need a CCTV drain survey
in Burgess Hill

?
Experiencing a drainage problem in Burgess Hill and unsure of the cause? We can assess the condition of a drainpipe, and the best method is to use a small closed-circuit television (CCTV) camera probe. A report is then written up, with the best price for any repair. Call Happy Drains Burgess Hill for the best advice.
Burgess Hill
Residential CCTV drain survey
Perfect for householders or site work, our CCTV drain surveys include:
Video footage
PDF technical reports
Annotated record drawings (nts) & costed recommendations
* Residential CCTV Drain Survey Terms: To survey up to 30m of drainage of a residential property. All chambers will be accessible, and permissions gained to enter relevant areas unhindered, and pipework is clean.
3351

reviews



9.85

out of

10
A valuable tool to help you consider employing the right drainage contractor in Burgess Hill are reviews. Negative or positive, there should be enough to form a critical mass and give you an idea about employing that company. Happy Drains = thousands of great reviews, is that trust or what?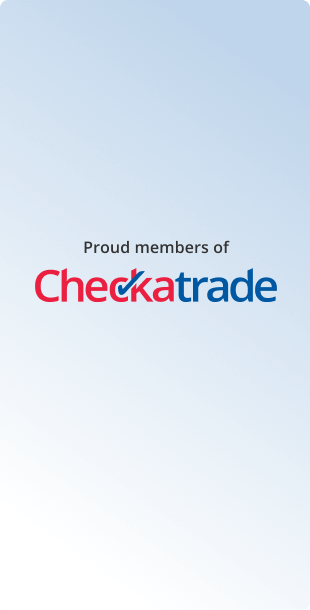 Burgess Hill

CCTV Drain Survey & Drainage Investigation


West Sussex

,

RH15
For
Burgess Hill

Drain Surveys & Drain Inspections we are the team to call

Whatever the problem with Burgess Hill drains, we will have the answer. Our Burgess Hill reputation is hard won and our reviews suggest we are very good at it in Burgess Hill RH15 and West Sussex and we believe in transparency so please take time to look at our reviews and judge for yourself!

DrainChecker are local CCTV Drain Survey & Drainage Investigation experts in Burgess Hill and throughout West Sussex and RH15 area. We supply fully comprehensive written technical reports that are easy to understand. Using the approved industry reporting software complete with site plan together with photos of the exact defect, accompanied by a digital video recording if required.

We appreciate the time you are taking to review DrainChecker in the Burgess Hill area, we are the CCTV survey arm in Burgess Hill of Happy Drain Ltd. As you can see we are proud to be a 'Which? Trusted Trader' for Burgess Hill RH15 and West Sussex and Checkatrade approved so you can trust our integrity and please visit their sites for further info about us.
Proof of our excellent reputation...
3351

reviews
=

9.85

out of

10
Total drain blockage cleared
"We were very impressed from start to finish. Initial call handled sympathetically, booking confirmed quickly, courtesy call from engineer Alex confirmed arrival time which was spot on. Message re slightly complicated access passed on accurately. Job done briskly and thoroughly with explanations given throughout and all with due care for social distancing (unlike other workers seen on our street, deliberately flouting the rules and laughing about it). Quote given upfront was amount paid. Highly recommended."
Unblocking of soil stack and associated small bore pipework
"The job itself only took a couple of hours - the contractor was very courteous and was very professional. When entering my property he wore shoe coverage and observe the social distancing due to COVID19"
Unblocked problem drain
"Efficient and quick booking process. Turned up on time as indicated. Brief description of problem. Work undertaken and problem solved. Explained what had been done. Site left clean and tidy. Invoice as per quote. All parts efficient and professional and would readily use again."
Clearance of blocked gully
"I had been living with an awful smell in the house since I moved in 2 months ago. I've had 3 plumbers to the house and not one was able to resolve the problem. Engineer from Happy Drains came out today and identified the problem immediately. He cleared a blocked gully beneath the kitchen window and instantly the foul smell has disappeared! I am thrilled!!! Engineer was professional and friendly and gave me great confidence in that he knew what he was doing. I really cannot express how grateful I am now the smell has gone. Highly recommend!!!"
Burgess Hill RH15 emergency CCTV drain survey & drainage investigation.

Fast service assured in West Sussex.
Skilled & Trained Engineers: Safety at Work
During any works on any site in Burgess Hill and the West Sussex area, we take great care to adhere to safe working practices. Your safety and the safety of the general public is our overriding priority. We take a thoughtful approach and consideration towards the Health & Safety of all that may be affected by our works, drawing on experience, training and advice on current and upcoming legislation.
Burgess Hill

Home Buyers: CCTV drain surveys in

West Sussex

,

RH15

especially for you

We at DrainChecker West Sussex have a specially tailored CCTV drain survey service for Burgess Hill home buyers.

The service is specifically designed to tell you everything you need to know about the drains at your new Burgess Hill property. We will check and investigate primarily to see what drains are actually yours to maintain at the property in Burgess Hill RH15 and West Sussex. We will identify any shared drains and off main drains that you are not responsible for, we will of course detail any failures within the drainage system in a complete and easy to understand report along with the costs for any refurbishment that may be required.

We will even draw up a plan to help you understand where the pipes go to and from and what you are responsible for, everything that you need to know!
Problem solving for
Burgess Hill

drain & sewer repairs

Our engineers are best in class - slow running drains or drains responsible for those unpleasant smells in Burgess Hill RH15 and West Sussex are what our fully skilled technicians will endeavour to problem solve. We are accredited to survey drains in Burgess Hill. We carry professional indemnity insurance with our service to give you piece of mind.
Burgess Hill

Commercial and Industrial Customers: Drain Surveys for your

Burgess Hill

Site

Our technicians throughout Burgess Hill RH15 and West Sussex are fully versed and qualified in drainage investigation via the WRc.

The reports are generated using latest industry standard software used to produce a consistent quality to the highest quality possible. Our Burgess Hill reports can be generated very quickly and efficiently. We can, should you have the need to know, provide instant feedback on site showing the clearest underground images, meaning our surveys have instant clarity.

Post the CCTV drain inspection being completed by our West Sussex technicians, we will issue a comprehensive and complete factual technical report detailing existing and potential faults. The report will clearly show accurately show where any problems we find are, we also provide recommendations if any repair work is required.

We digitally record our Burgess Hill CCTV Drain Surveys and a report is provided to you in PDF format. All work is carried out in a friendly and courteous manner.
More proof of our excellent drainage services reputation...
3351

reviews
=

9.85

out of

10
Drain cleared
"Engineer was polite and efficient. Very pleased and would use them again."
Unblocked drain
"Very speedy response to our call. Professional job well done. Would definitely recommend your services."
Cleared external drain that was overflowing
"Quick and efficient service, very polite handyman. Multiple options for payment. Problem resolved very quickly."
Drain cleared
"Tony was great - really quick and efficient and gave me lots of information about the problem and whether I needed to be worried about the problem in the future. He worked really tidily and was a really nice, friendly person!"
3351

reviews
=

9.85

out of

10
Loo unblocked .. wet wipes
"Did what it said on the tin.. receptionist said between 9 and 11am ..tick.. engineer very polite and did the work thoroughly and with trouble to me at all ... job done quickly no fuss."
Blocked drain cleared
"Gary and his lad did an excellent job. Friendly and efficient. Gary explained the cause of the block due to not enough water in cistern jetted it clear. When I removed the Hippo bag from the cistern as he advised the loo paper flushed through, saving on a plumber."
Drain was blocked, they quickly and efficiently cleared it
"A couple of guys turned up in the 2 hour window advised. They were very pleasant and got about their work quickly. They fixed the problem and were on their way, couldn't ask for more really"
In or near
Burgess Hill

,

RH15

,

West Sussex

, the following drainage problems could benefit from a

Burgess Hill

CCTV drain survey...

Burgess Hill CCTV-controlled cutting problem

Cutting out tree root mass from Burgess Hill drains

Land drainage problems in West Sussex

Ground movement causing Burgess Hill drain problems

Joint displacements in Burgess Hill pipes and drains

Bellied pipework in West Sussex

Failed or broken soakaways in RH15

Collapsed drain in West Sussex

Bellied drain in Burgess Hill

Bad smells in West Sussex

Fractured drain in Burgess Hill

Problems with shared Burgess Hill drains

Build-up of fat, grease, or detergent in Burgess Hill drains

Overflowing or blocked Burgess Hill drain pipes

Clogged or broken pipes in Burgess Hill

Burgess Hill pitch fibre pipework problems

Ditch drainage problems in West Sussex

Longitudinal cracking in Burgess Hill drains

Tree roots damaging drains in RH15

Cracked or leaking Burgess Hill drains and pipes

Water level problems in RH15

Blocked Burgess Hill toilets and blocked Burgess Hill showers

Deformed pipework in West Sussex

French drainage problems in RH15

Blocked or broken Burgess Hill drains

Vehicle activity affecting drains in West Sussex

Overflowing or leaking Burgess Hill septic tanks & cesspits

Broken or blocked Burgess Hill sewers or sewage pipes

Concrete, cement or builders' rubble in Burgess Hill drain
We use selected local professionals in the Burgess Hill RH15 area.
This ensures a fast CCTV drain and sewer inspection & survey in West Sussex.
Our
Burgess Hill

area coverage:

Burgess Hill

,

Ditchling Common

,

Hassocks

,

Albourne

,

Clayton

,

Ditchling

,

Goddards Green

,

Hurstpierpoint

,

Keymer

,

Newtimber

,

Sayers Common

,

Streat

,

Westmeston

,

Haywards Heath

,

Lindfield

,

Ansty

,

Ardingly

,

Balcombe

,

Bolney

,

Chelwood Gate
Burgess Hill

and

West Sussex

drain services from a firm receiving great feedback...
3351

reviews
=

9.85

out of

10
Checking drain for obstructions. Lifting drain lid - very heavy.
"Excellent service, we were very impressed by the engineer who visited us and would use this company again if required in the future"
Lifted two manhole covers, cleared serious blockage, tested and all made good afterwards.
"Steve phoned to let me know when he would arrive and was punctual. He was courteous, knowledgeable and easy to get on with. He carried out the work very competently. Site clearance afterwards was excellent. Recommended."
Unblocked back drain
"Price explained clearly before booked - well trained call centre person. He arrived 30 mins early. Work finished without fuss and quickly, taking the time to explain what he was doing."