Need a CCTV drain survey
in Burgess Hill

?
Experiencing a drainage problem in Burgess Hill and unsure of the cause? We can assess the condition of a drainpipe, and the best method is to use a small closed-circuit television (CCTV) camera probe. A report is then written up, with the best price for any repair. Call Happy Drains Burgess Hill for the best advice.
Burgess Hill
Residential CCTV drain survey
Perfect for householders or site work, our CCTV drain surveys include:
Video footage
PDF technical reports
Annotated record drawings (nts) & costed recommendations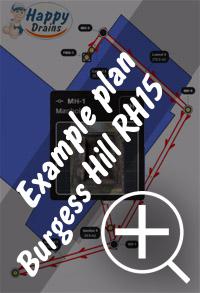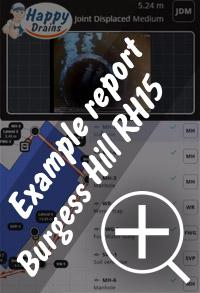 * Residential CCTV Drain Survey Terms: To survey up to 30m of drainage of a residential property. All chambers will be accessible, and permissions gained to enter relevant areas unhindered, and pipework is clean.


5370

reviews



9.81

out of

10
A valuable tool to help you consider employing the right drainage contractor in Burgess Hill are reviews. Negative or positive, there should be enough to form a critical mass and give you an idea about employing that company. Happy Drains = thousands of great reviews, is that trust or what?
Burgess Hill

CCTV Drain Survey & Drainage Investigation


West Sussex

,

RH15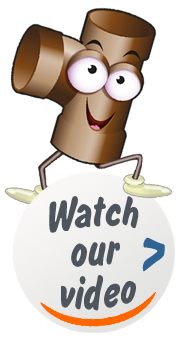 For
Burgess Hill

Drain Surveys & Drain Inspections we are the team to call

Whatever the problem with Burgess Hill drains, we will have the answer. Our Burgess Hill reputation is hard won and our reviews suggest we are very good at it in Burgess Hill RH15 and West Sussex and we believe in transparency so please take time to look at our reviews and judge for yourself!

DrainChecker are local CCTV Drain Survey & Drainage Investigation experts in Burgess Hill and throughout West Sussex and RH15 area. We supply fully comprehensive written technical reports that are easy to understand. Using the approved industry reporting software complete with site plan together with photos of the exact defect, accompanied by a digital video recording if required.

We appreciate the time you are taking to review DrainChecker in the Burgess Hill area, we are the CCTV survey arm in Burgess Hill of Happy Drain Ltd. As you can see we are proud to be a 'Which? Trusted Trader' for Burgess Hill RH15 and West Sussex and Checkatrade approved so you can trust our integrity and please visit their sites for further info about us.
Proof of our excellent reputation...

5370

reviews
=

9.81

out of

10
Removing a problematic drain trap
"Had Happy Drains out to fix a sewer line trap that was blocking regularly and causing us much grief. It took a couple of goes to diagnose the issue, but then we got a very reasonable quote compared with other providers. The job involved lifting our garden paving and digging up the soil to remove the trap. On the day, the team were very courteous, explained everything (in detail . . .), and left the area clean and tidy - also going above and beyond by fixing some other minor problems. It's too soon to say if the drain issue is fixed forever, but I was delighted with the service as received."
Clearing a blockage that was causing my shower to fill with sewage when the loo was flushed
"Very efficient and professional. Problem sorted out very quickly."
Unblock outside drain from kitchen sink/dishwasher
"To say impressed with Happy Drains is a massive understatement. I called Thursday lunchtime and was told they'd call me back with a time/date for them to come fix problem. It was only a matter of hours and they'd arrived and unblocked my outside drain. Shaun arrived and had the situation checked and was working to clear the drain within 15 minutes. I was so impressed with how quickly he worked and how he cleaned down the dirty patio afterwards. He had drain cleared and the job completely finished in half an hour. He then gave me tips on how to keep the drains clean. Absolutely BRILLIANT"
Blocked Drains
"Drains unblocked very quickly and without any mess. Friendly service and advice given to prevent further blockage."
Burgess Hill RH15 emergency CCTV drain survey & drainage investigation.

Fast service assured in West Sussex.

Skilled & Trained Engineers: Safety at Work
During any works on any site in Burgess Hill and the West Sussex area, we take great care to adhere to safe working practices. Your safety and the safety of the general public is our overriding priority. We take a thoughtful approach and consideration towards the Health & Safety of all that may be affected by our works, drawing on experience, training and advice on current and upcoming legislation.
Burgess Hill

Home Buyers: CCTV drain surveys in

West Sussex

,

RH15

especially for you

We at DrainChecker West Sussex have a specially tailored CCTV drain survey service for Burgess Hill home buyers.

The service is specifically designed to tell you everything you need to know about the drains at your new Burgess Hill property. We will check and investigate primarily to see what drains are actually yours to maintain at the property in Burgess Hill RH15 and West Sussex. We will identify any shared drains and off main drains that you are not responsible for, we will of course detail any failures within the drainage system in a complete and easy to understand report along with the costs for any refurbishment that may be required.

We will even draw up a plan to help you understand where the pipes go to and from and what you are responsible for, everything that you need to know!
Problem solving for
Burgess Hill

drain & sewer repairs

Our engineers are best in class - slow running drains or drains responsible for those unpleasant smells in Burgess Hill RH15 and West Sussex are what our fully skilled technicians will endeavour to problem solve. We are accredited to survey drains in Burgess Hill. We carry professional indemnity insurance with our service to give you piece of mind.
Burgess Hill

Commercial and Industrial Customers: Drain Surveys for your

Burgess Hill

Site

Our technicians throughout Burgess Hill RH15 and West Sussex are fully versed and qualified in drainage investigation via the WRc.

The reports are generated using latest industry standard software used to produce a consistent quality to the highest quality possible. Our Burgess Hill reports can be generated very quickly and efficiently. We can, should you have the need to know, provide instant feedback on site showing the clearest underground images, meaning our surveys have instant clarity.

Post the CCTV drain inspection being completed by our West Sussex technicians, we will issue a comprehensive and complete factual technical report detailing existing and potential faults. The report will clearly show accurately show where any problems we find are, we also provide recommendations if any repair work is required.

We digitally record our Burgess Hill CCTV Drain Surveys and a report is provided to you in PDF format. All work is carried out in a friendly and courteous manner.
More proof of our excellent drainage services reputation...

5370

reviews
=

9.81

out of

10
Unblocked drains
"Wonderful service. I rang Happy Drains about 11am on a Friday and was delighted to be given an appointment for later the same day. The drains were unblocked in the rain - not an easy job because the hatches were tightly shut not having been opened for several years. Job done; happy customer. I would highly recommend Happy Drains"
Clearing the sewer drain
"Amazing service, swift response and appointment. Great 2 man team arrived, very polite and courteous. Listened to the symptoms, reviewed the problem, actioned and resolved. Advised of remediation work to fix the problem permanently. Highly recommended."
Clear Bloaked Soakaway
"Quick phone call to HappyDrains to explain problem. They gave a fixed quote and confirmed time of visit for next day. Arrived very promptly. Quickly set up and job done! All very efficient and courteous. No hesitation in using them again if needed"
Unblocked our kitchen and bathroom drain
"Great service, came out in a couple of hours, unblocked quickly with no mess. Thanks!"

5370

reviews
=

9.81

out of

10
To unblock an external drain
"My experiance was 5 star. Easy to arrange, work carried within an hour. Special request for service sheet granted. Job done. Will definitely be using again. Thank you."
Drain clearance
"Quick, efficient and at a good price, especially when one company wanted to charge 3x the price and started with I expect the trap is broken!!"
CCTV Survey
"CCTV carried out on Friday afternoon with report delivered by Monday morning. Excellent service with phone call 45 minutes before arrival. Survey was quick and the two guys were very friendly and professional. Thanks!"
In or near
Burgess Hill

,

RH15

,

West Sussex

, the following drainage problems could benefit from a

Burgess Hill

CCTV drain survey...

Burgess Hill CCTV-controlled cutting problem

Cutting out tree root mass from Burgess Hill drains

Land drainage problems in West Sussex

Ground movement causing Burgess Hill drain problems

Joint displacements in Burgess Hill pipes and drains

Bellied pipework in West Sussex

Failed or broken soakaways in RH15

Collapsed drain in West Sussex

Bellied drain in Burgess Hill

Bad smells in West Sussex

Fractured drain in Burgess Hill

Problems with shared Burgess Hill drains

Build-up of fat, grease, or detergent in Burgess Hill drains

Overflowing or blocked Burgess Hill drain pipes

Clogged or broken pipes in Burgess Hill

Burgess Hill pitch fibre pipework problems

Ditch drainage problems in West Sussex

Longitudinal cracking in Burgess Hill drains

Tree roots damaging drains in RH15

Cracked or leaking Burgess Hill drains and pipes

Water level problems in RH15

Blocked Burgess Hill toilets and blocked Burgess Hill showers

Deformed pipework in West Sussex

French drainage problems in RH15

Blocked or broken Burgess Hill drains

Vehicle activity affecting drains in West Sussex

Overflowing or leaking Burgess Hill septic tanks & cesspits

Broken or blocked Burgess Hill sewers or sewage pipes

Concrete, cement or builders' rubble in Burgess Hill drain
We use selected local professionals in the Burgess Hill RH15 area.
This ensures a fast CCTV drain and sewer inspection & survey in West Sussex.
Our
Burgess Hill

area coverage:

Burgess Hill

,

Ditchling Common

,

Hassocks

,

Albourne

,

Clayton

,

Ditchling

,

Goddards Green

,

Hurstpierpoint

,

Keymer

,

Newtimber

,

Sayers Common

,

Streat

,

Westmeston

,

Haywards Heath

,

Lindfield

,

Ansty

,

Ardingly

,

Balcombe

,

Bolney

,

Chelwood Gate
Burgess Hill

and

West Sussex

drain services from a firm receiving great feedback...

5370

reviews
=

9.81

out of

10
Investigating and unblocking of exterior drain to sewer pipe
"Excellent! I called up and someone answered promptly and I booked a person to come out the following day. Tommy arrived on time and completed the job super quick. He was great, very friendly and helpful, and gave me good advice to help stop the drain blocking up again. Wouldn't hesitate to use again."
Drain issue
"I booked Happy drains as I were having issues with drainage in the toilet. They arrived very promptly and did a good job. Checked all the drains and the suround area Did a good job"
Main drain to sewer blocked
"I'm a landlord and a tenant reported shower not draining. On inspection I found main drain was blocked with sewage. I was unable to rod; so called Happy Drains. They responded the next morning and within 35 minutes they had unblocked the main sewer pipe. They cleared all pipes to the main man-hole and tidied up. Gordon and Tommy were efficient, obviously took pride in doing a good job and proud of their company. They gave sage advice to prevent reoccurrence. Fix price quoted for the visit which was very competitive. I didn't have to pay extra for the use of the water jet."