Need a CCTV drain survey
in Hove

?
Our CCTV drain survey teams are the leading experts in Hove. Our skilled technicians deliver the most professional and best value CCTV drain surveys and investigations. Across building sites, commercial areas and homes in Hove. Call for our expert specialist professional solutions.
Hove
Residential CCTV drain survey
Perfect for householders or site work, our CCTV drain surveys include:
Video footage
PDF technical reports
Annotated record drawings (nts) & costed recommendations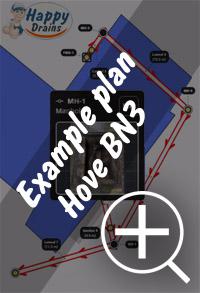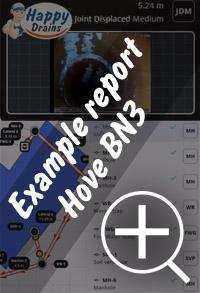 * Residential CCTV Drain Survey Terms: To survey up to 30m of drainage of a residential property. All chambers will be accessible, and permissions gained to enter relevant areas unhindered, and pipework is clean.


5221

reviews



9.79

out of

10
We take our trusted position seriously, we even print what our Hove customers say about us on our site. Reviews authenticated independently. What our customers say is our best sales advert. We encourage everyone to read and leave reviews about our Hove service.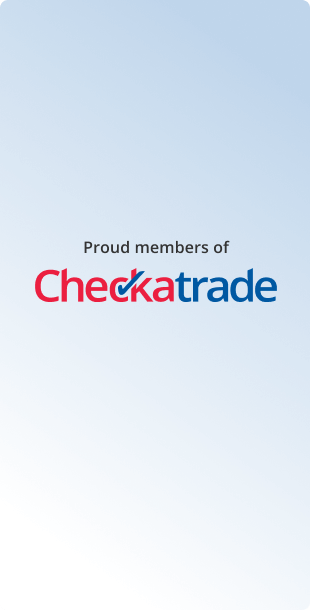 Hove

CCTV Drain Survey & Drainage Investigation


East Sussex

,

BN3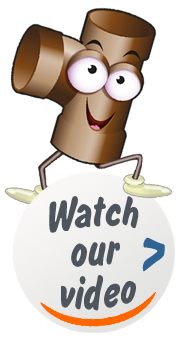 Welcome to Hove DrainChecker CCTV drainage surveys! We are here to help with your drainage investigation and associated problems. We are based in Hove, and will also travel around East Sussex.
We are especially good at Hove drainage surveys, and we would love it if you would take a look at our reviews! We are proud of our work in Hove, and we have plenty of happy customers due to our speedy, local services.
Plenty of happy customers, actually thousands!...

5221

reviews
=

9.79

out of

10
Blocked drains and Toilet
"Turned up on time and cleared the problems in a very efficient manner and charged the cost agreed. 5 stars ??"
Brilliant Service Provided
"Scoring given on costs, response time and especially due to the operative that attended. I would recommend this company based on my experience and especially the operative who attended."
Unblock Drain
"Really pleased to use a local firm. Their quote was given straight over the phone, which was a lot less than a large national company used some years ago. Really quick (less than a couple of hours), really friendly. They definately deserve the excellent reviews that have been left on this website."
Blocked exterior waste drain
"Called at 10.30am and my drain was unblocked by 12.00pm, they even cleaned all the waste up that had overflowed on to the path. Brilliant service and a very reasonable price."
Hove BN3 emergency CCTV drain survey & drainage investigation.

Fast service assured in East Sussex.

High quality
Hove

CCTV drain surveys

DrainChecker is number one for Hove CCTV drain surveys. Our highly trained professional engineers are incredibly experienced when it comes to Hove drain surveys, and they understand the importance of an accurate survey.

You are buying a new Hove property, or planning a renovation, or have a rat infestation, having a drainage survey can help with all of these! Being proactive and cautious about your Hove drains may mean you can save a lot of money in the future, pipes are essential and can be expensive, so don't underestimate them!

If you need to find out more information about your Hove drainage system, the smartest most accurate way to do this is by carrying out a CCTV drain survey. This way, we can pick up any defects that there may be in the pipework, and come up with a solution.

If you need a price or more information on drainage surveys, our friendly team in the office are waiting for your call!
Hove

quality drainage repairs & insurance claims

We are WRc certified, and if there is any issue within your Hove drainage system, we will always offer the best price possible for putting it right.

If you have insurance that covers Hove drainage repairs, we can help with our 'managed insurance claim service.' An assessing service for insurance claim assistance, where, under your instruction, we can present a fully evidenced claim to your insurers. Any inconvenience to you will be zero, and we will do the work for you!

We offer a quotation with each Hove drain survey we carry out, and we will always give you the best price we possibly can.

If you have had a Hove drain survey carried out by another drainage company, we would be happy to offer a competitive quote for the repair works.
Safety at work
Trained to carry out safe surveys and repairs in Hove, safely and carefully, and we always have our customers and their homes' best interests at heart.
Hove

drain locating, plotting and mapping

If you are struggling to find a drain at a Hove property, or need to know their exact location for a 'build over agreement', then you're in the right place!

At DrainChecker, we are always investing in the latest drainage tech, meaning we can get you accurate results. By sending a special unit that sends a signal via the sonde, we can track it's course as it traverses your Hove pipes.

By having this carried out, it means we can provide you with depths and directions of each inspection chamber and access points.
Home-buyer
Hove

- Pre-Purchase CCTV Drain Surveys

It is not uncommon when buying a Hove property to be asked to have a CCTV Drain Survey undertaken if you are buying or selling a property, which is why we have a CCTV survey that tailored to the needs of Hove home buyers or sellers.

Your surveyor may ask you to have a CCTV drainage survey carried out if they suspect there is an issue with the Hove property drains, It may be because they have spotted a blockage, there are signs of damp in the house, or it has just flagged up on your Hove home buyers survey. It's always best to get the drains checked as if there is a significant repair needed on the system; we're sure you would rather know before signing any paperwork!

By feeding a camera into your pipework, we can get a clear image of the state of it, and can then pick up any signs of cracks or collapses. Once we know what the drainage system looks like, we can provide a solution for the problems. We always provide our customers in Hove with a full written report. To include site plans and pictures. A quotation for any remedial works—formatted in a way that is suitable to send on to your surveyor. It is easy for you to understand, should you have any questions, our technical team are available in the office to answer any of your questions.
We always have our customers and their homes' best interests at heart...

5221

reviews
=

9.79

out of

10
To unblock a sewer and outside drain
"Martin was such a lovely and professional gentleman. He completed the job in record time and discussed options and possibilities of why our drains keep blocking. I felt instant trust with him. Any more work that may need to he done I will certainly be using Happy Drains. Communication was top notch and rapid. Thank you"
Unblock down pipe
"Great job getting rid of a very tricky blockage and quick turnaround. I called at 8am and the team were here by 10am. Gordon and Tommy were very helpful and have good advice. Thanks very much!"
Cleaning out two rear garden drains
"The guys were friendly, knowledgeable, and got right to the problem. With their expertise, they quickly unclogged the drains and left everything working perfectly. Their prices were fair too. Highly recommend for their top-notch service!"
Blocked toilet
"Arrived early, carried out camera inspection ,jetted toilet, very polite and professional, just hope its solved the problem,"

5221

reviews
=

9.79

out of

10
Blocked drain
"I had been waiting since calling Severn Tent at 06.30 Friday morning after several false promises of them saying engineer had job they never showed up lunchtime Saturday was in a mess called Happy drains arranged for them to come got a confirmation call within half hour they were on their way and arrived straight away did the job quickly with no fuss. Man was very polite and good at his job on not a nice job on the hottest day of the year well done team at Happy Drains"
Clearance of a blockage at bottom of soil stack (Berkshire)
"Excellent service. I had previously tried another well known national contractor, but they lied about sorting the problem and their followup customer service was poor. HOWEVER Happy Drains enginners were friendly, competent and explained everything they were doing. Ultimately they sorted out what was a difficult to reach blockage underground, where the previous company had failed. I would not hesitate to call Happy Drains first if/when the need arises in future."
Unblocking the drain pipe from kitchen sink to external U-bend before entry to sewers.
"A very professional service and able to come on the same day. The operative identifed the problem and proceeded to fix it with a water jet that pulls itself through the blockage. Polite and professional and tidy service. I would reccommend them and use them again."
In or near
Hove

,

BN3

,

East Sussex

, the following drainage problems could benefit from a

Hove

CCTV drain survey...

Failed or broken soakaways in BN3

Vehicle activity affecting drains in East Sussex

Blocked or broken Hove drains

Cracked or leaking Hove drains and pipes

Bad smells in East Sussex

Water level problems in BN3

Overflowing or blocked Hove drain pipes

Bellied drain in Hove

Joint displacements in Hove pipes and drains

Overflowing or leaking Hove septic tanks & cesspits

Land drainage problems in East Sussex

Longitudinal cracking in Hove drains

Ditch drainage problems in East Sussex

French drainage problems in BN3

Blocked Hove toilets and blocked Hove showers

Hove pitch fibre pipework problems

Hove CCTV-controlled cutting problem

Concrete, cement or builders' rubble in Hove drain

Tree roots damaging drains in BN3

Fractured drain in Hove

Broken or blocked Hove sewers or sewage pipes

Ground movement causing Hove drain problems

Deformed pipework in East Sussex

Bellied pipework in East Sussex

Clogged or broken pipes in Hove

Cutting out tree root mass from Hove drains

Build-up of fat, grease, or detergent in Hove drains

Problems with shared Hove drains

Collapsed drain in East Sussex
We use selected local professionals in the Hove BN3 area.
This ensures a fast CCTV drain and sewer inspection & survey in East Sussex.
Our
Hove

area coverage:

Hove

,

Hangleton

,

West Blatchington

,

Brighton

,

Coldean

,

Falmer

,

Hollingbury

,

Patcham

,

Preston

,

Stanmer

,

Withdean

,

Fishersgate

,

Portslade

,

Poynings

,

Pyecombe

,

Saddlescombe

,

Southwick

,

Shoreham-By-Sea

,

Bevendean

,

Brighton Marina
Hove

and

East Sussex

drain services from a firm receiving great feedback...

5221

reviews
=

9.79

out of

10
Clearing the sewer drain
"Amazing service, swift response and appointment. Great 2 man team arrived, very polite and courteous. Listened to the symptoms, reviewed the problem, actioned and resolved. Advised of remediation work to fix the problem permanently. Highly recommended."
Unblock foul drainage
"Quick response and unblocking of foul drainage, great service"
Clearing debris from a drain
"Tommy came along and cleared the debris from our drains. Very prompt, same day service and a very friendly chap. Would def use again."