Need a CCTV drain survey
in Barnsley

?
Do you have some ongoing drainage issues in Barnsley? At Happy Drains, we can send a CCTV camera into the heart of your Barnsley pipework and take an expert eye at what may be causing these issues. We will provide you with a fact-based report and a quote for specialist solutions.
Barnsley
Residential CCTV drain survey
Perfect for householders or site work, our CCTV drain surveys include:
Video footage
PDF technical reports
Annotated record drawings (nts) & costed recommendations
* Residential CCTV Drain Survey Terms: To survey up to 30m of drainage of a residential property. All chambers will be accessible, and permissions gained to enter relevant areas unhindered, and pipework is clean.
3388

reviews



9.86

out of

10
Offering our Barnsley customers top service at an exceptional price is our number one priority. At Happy Drains, our customers recognise that we only use highly trained, experienced, local engineers in Barnsley that we trust. Happy Drains go that extra mile to ensure your drains are left working and happy!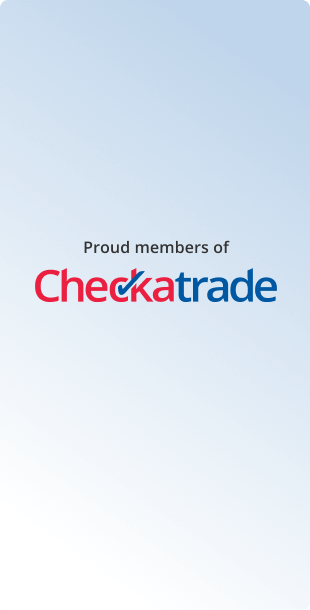 Barnsley

CCTV Drain Survey & Drainage Investigation


South Yorkshire

,

S70
As you can see from our reviews we really like drains and drain problems in Barnsley S70 and South Yorkshire. We believe you should be the judge so tell us what you think, please take time to look at our reviews!
Simply put, in Barnsley and around South Yorkshire drain surveys and investigations is what we do. DrainChecker is the number one choice in in and around Barnsley for unparalleled service and best prices no quibble charges. So if you have a need for da drainage investigation in at home or at work, call us!
Welcome to the Barnsley area 'DrainChecker.uk' part of the Barnsley Happy Drain Ltd Group and thank you for visiting us.
CCTV Drain Survey & Drainage Investigation in Barnsley South Yorkshire S70, we are your local experts!
Recent Happy Customers...
3388

reviews
=

9.86

out of

10
Cleared a blocked drain
"Very efficient company, job well done by Tony who arrived on time and made light work of the job. Everything handled with courtesy from the initial call and thankfully the engineer was able to attend the same afternoon. Given a price over the phone and paid online. The reviews on Checkatrader can be believed! Highly recommend."
Lifted two manhole covers, cleared serious blockage, tested and all made good afterwards.
"Steve phoned to let me know when he would arrive and was punctual. He was courteous, knowledgeable and easy to get on with. He carried out the work very competently. Site clearance afterwards was excellent. Recommended."
Unblocking main frsin
"Excellent response, engineer arrived within an hour of my first call, work was done efficiently and courteously, very impressed, thanks!"
2 upstairs toilets unblocked
"I rang the morning of the 2-9-19 and was told they could come that afternoon at 3 pm,thy rang me at 2-30 to say they were on their way,they arrived on time and the job was completed in 1hour.They cleaned up and also cleaned the toilets,2 very polite nice guys. I would have no hesitation in using this company again and will certainly reccomend them."
Barnsley S70 emergency CCTV drain survey & drainage investigation.

Fast service assured in South Yorkshire.
CCTV Drain Survey Software
The latest industry software in used to produce the highest quality survey reports possible. Due to the speed of the software available for CCTV drainage surveys, reports can be generated very quickly, we can provide instant feedback on site. We use the very latest plant and equipment. That show clearest underground images, meaning our surveys have clarity.
Skilled Engineers
We tailor our surveys to your needs whether is a 'Pre Purchase Householder Survey' or 'Site' works. Our technicians throughout Barnsley S70 and South Yorkshire are fully conversant in planning drainage investigation works with the minimum interference to you. After a thorough CCTV drain inspection has been undertaken by our technicians, we supply you with a comprehensive technical report detailing existing and potential faults. The report will clearly show accurately where any problems are and provide recommendations if any repair work is required.
Our CCTV Drain Surveys are digitally recorded and a report is provided to you in PDF format. All work is carried out in a friendly and courteous manner.
What you get for your money?
Mortgage lenders in Barnsley S70 and South Yorkshire no often require a pre-purchase or home buyer's drain inspection before offering a loan to new Barnsley home owner. Please look at the extracts. Using industry standard software we produce easy to understand fuss free reports. Once you know if there are problems with the Barnsley drains, our CCTV inspections and surveys near Barnsley and in South Yorkshire provide and the clearest factual evidence to justify any additional negotiations you may have to have.
We really understand the importance of an accurate survey.
We also know that our high quality reports will help you in come to an informed conclusion
When diagnosing a drain problem, tracing and plotting or a general condition reporting, details have to be accurate and complete and have the relevant recommendations and quotations for any corrective actions.
With over eighteen years' experience our friendly and experienced surveyors in Barnsley and around South Yorkshire will undertake survey using the latest standards, equipment and report software.
Our flexible friendly service will provide to your particular requirements, from a simple "look see" to a 'Build Over' survey and more.
Should problems be found within the drainage system, we can, not only can we fully repair it, we offer a fully 'managed claim service. We will compose prepare and present your claim to your insurers directly, ensuring nothing is overlooked, and any inconvenience to you is absolutely limited.
We operate strict health and safety, and environmental policies to protect you and your environment, our teams are qualified and trained to all current industry standards.
CCTV Drain Surveys
Checkdrain delivers an affordable, friendly and professional CCTV Drain Surveying service. With the very latest CCTV technology. Checkdrain produce accurate and comprehensive drain inspections for both our Householder and Business customers in Barnsley S70 and across South Yorkshire, fully detailed but clearly presented and easy to understand
More reviews from our Happy Customers...
3388

reviews
=

9.86

out of

10
Unblock domestic main drain
"Came when expected - no fuss , got on with job - superb - excellent value"
Investigate and resolve leaking pipework
"I had been incorrectly advised that I had a problem with the drains in our extension. It turned out that the drains were not the issue. The Happy Drains operative (I forget his name - sorry) came round and instead of just inspecting the drains, he investigated the problem and discovered the actual fault, which he then proceeded to fix. Very friendly service, in my opinion, went well over and above what was expected. If all the Happy Drains staff are like the guy that visited me, then you'll be in safe hands."
Unblocked outside drainage
"The work was carried out by a very professional, courteous and polite individual."
Drain Clearance
"Kieren turned up to clear my blocked drain, he cleared this with no problem and kept me informed all the way through, very efficient and professional second time of using this company would use again if needed. Donna Shilliam"
Clear Garage Drain
"Cleared build up of silt as much as possible without further work"
3388

reviews
=

9.86

out of

10
Drain was blocked, they quickly and efficiently cleared it
"A couple of guys turned up in the 2 hour window advised. They were very pleasant and got about their work quickly. They fixed the problem and were on their way, couldn't ask for more really"
Unblock kitchen sink
"I had a blocked kitchen sink called Happy Drains had someone over within the hour all cleared and running which was a good job whole family at home couldn't ask for a better service yet again thank you"
Drain cleared
"Back garden gully been trouble for years. These guys sorted it in minutes... Perfect job."
In or near
Barnsley

,

S70

,

South Yorkshire

, the following drainage problems could benefit from a

Barnsley

CCTV drain survey...

Joint displacements in Barnsley pipes and drains

Deformed pipework in South Yorkshire

Overflowing or blocked Barnsley drain pipes

Broken or blocked Barnsley sewers or sewage pipes

Build-up of fat, grease, or detergent in Barnsley drains

Ground movement causing Barnsley drain problems

Cutting out tree root mass from Barnsley drains

Tree roots damaging drains in S70

Fractured drain in Barnsley

French drainage problems in S70

Overflowing or leaking Barnsley septic tanks & cesspits

Bad smells in South Yorkshire

Blocked Barnsley toilets and blocked Barnsley showers

Failed or broken soakaways in S70

Water level problems in S70

Concrete, cement or builders' rubble in Barnsley drain

Bellied drain in Barnsley

Land drainage problems in South Yorkshire

Vehicle activity affecting drains in South Yorkshire

Barnsley CCTV-controlled cutting problem

Ditch drainage problems in South Yorkshire

Clogged or broken pipes in Barnsley

Blocked or broken Barnsley drains

Barnsley pitch fibre pipework problems

Problems with shared Barnsley drains

Bellied pipework in South Yorkshire

Collapsed drain in South Yorkshire

Longitudinal cracking in Barnsley drains

Cracked or leaking Barnsley drains and pipes
We use selected local professionals in the Barnsley S70 area.
This ensures a fast CCTV drain and sewer inspection & survey in South Yorkshire.
Our
Barnsley

area coverage:

Barnsley

,

Birdwell

,

Central Barnsley

,

Stairfoot

,

Worsborough

,

Brampton

,

Darfield

,

Hemingfield

,

Wombwell

,

Elsecar

,

Hoyland

,

Jump

,

Ardsley

,

Athersley

,

Monk Bretton

,

Royston

,

Barugh Green

,

Cawthorne

,

Darton

,

Dodworth
Barnsley

and

South Yorkshire

drain services from a firm receiving great feedback...
3388

reviews
=

9.86

out of

10
Initial CCTV drain survey and then drain repair work as result of survey
"Drainage engineer, Aaron arrived on time to carry our repairs to drain discovered as result of CCTV survey. Worked tirelessly throughout day, explaining what work he was doing and left area clean and tidy at end of the work."
Blocked drain cleared.
"Everything was carried out satisfactorily and there have been no problems since."
Drain/sewer unblocked
"They guy was punctual, friendly, efficient and helpful in explaining the cause of the problem. I was impressed and have no complaints at all."