Need a CCTV drain survey
in Gatwick

?
Expert and trusted reports, our fact-based reports will help you make the right decision. Homebuyers and build over 'pro surveys' for Gatwick are among the best in the industry. Our Gatwick specialist CCTV drain survey teams are to help you make the right decision. Whatever the drainage problem, we have the solutions.
Gatwick
Residential CCTV drain survey
Perfect for householders or site work, our CCTV drain surveys include:
Video footage
PDF technical reports
Annotated record drawings (nts) & costed recommendations
* Residential CCTV Drain Survey Terms: To survey up to 30m of drainage of a residential property. All chambers will be accessible, and permissions gained to enter relevant areas unhindered, and pipework is clean.
3475

reviews



9.84

out of

10
Customers in and beyond Gatwick share real stories; you help keep us on our toes. We promise trust, honesty and integrity. That is quantifiable by our thousands of reviews which help prove to you that our Gatwick customers are our priority, at Happy Drains we love satisfied customers.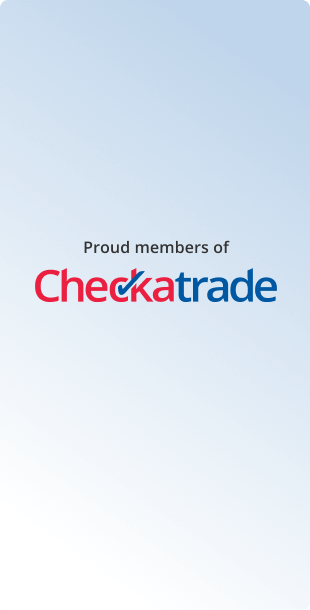 Gatwick

CCTV Drain Survey & Drainage Investigation


Surrey

,

RH6
Gatwick

Drains, romantic no, necessary? Absolutely!

Looking out over the wind chiseled mountain vista the chiseled features of the Adonis tortured in deep thought, his long thick hair waving in the Gatwick breeze and that luxurious muscular hero was waiting for that call...

Hello , I need help...

Welcome to the world of blocked drains...

In reality you are to going get a fat middle aged bloke turn up. It's impossible to make Gatwick drains sexy! It's not romantic, a bit smelly but it's really important and someone has to do it.

Luckily DrainChecker in Gatwick loves what we do, and we are very good at it and we will do a great job for you. We at DrainChecker are the specialist Drain Survey arm in Gatwick of Happy Drains Ltd, our aim is to make you a very happy customer.
We offer drain surveying services for both
Gatwick

business and residential premises

Whatever you need to know about Gatwick drains we can help with.

Checking, inspecting and surveying of your Gatwick drainage assets using CCTV drainage cameras at Gatwick homes and businesses and around Surrey is what we do. We are renowned as our reviews would suggest for offering great value for money service in Gatwick RH6 and Surrey.

Take time to look at our reviews, they are independently verified and a fair representation of the excellent service we endeavour to always deliver, and don't forget to let us know what you think!
It's sometimes smelly, sometimes slow...
There is a reason: and a DrainChecker CCTV Drain Survey & Investigation in Gatwick Surrey RH6 will find the problem, we are the local experts!
Clearly you have need for a drainage investigation. DrainChecker is the number one choice in and around Gatwick. If there is a problem with the drain our job is to find it and ultimately fix it. With over 28 years of valuable experience in Gatwick RH6 and Surrey our surveyors will accurately undertake Gatwick drain surveys using the latest equipment.
28 years of service, 1,000s of great reviews...
3475

reviews
=

9.84

out of

10
Cleared out blocked drain
"Quick, efficient and got the job done what more could you want?"
Clear a blocked drain
"They phoned half an hour beforehand to ask if they could come early which was fine. Got on with the job and all done efficiently in 20 minutes. The original phone call I made was answered in person, not an answerphone, and they were able to do the job the same day."
Drains unblocked
"Happy Drains - happy clients!! I cannot fault this company for their service. We called out of hours and the lady we spoke to was polite and reassuring. We were kept informed frequently especially as Bob had unexpected traffic issues to deal with. Bob was professional in his execution and offered us plenty of advise to stop the issue reoccurring. Wouldn't hesitate to recommend."
Drain unblocked
"Turned up when they said they would and were extremely polite and helpful. The drain was unblocked and the area around it was tidied up. I was charged the exact amount they quoted and I would highly recommend them as a company. I would use them again as it was all so easy, called in the morning and they were with me by lunchtime."
Gatwick RH6 emergency CCTV drain survey & drainage investigation.

Fast service assured in Surrey.
Gatwick

Building Site Drain Surveys & Professional buyers?

Use our professional and flexible Gatwick drain survey service to deliver your exact requirement.

We are the pro buyers' favorites for varied and sometimes challenging site works in Gatwick RH6 and throughout Surrey. We understand what professional buyers of CCTV drain surveys need.

From the largest Gatwick site to the smallest development we produce industry specific reports. Our reports can be generated and turned around very quickly.
Speedy analysis of
Gatwick

drain problems

When you encounter a problem with your Gatwick drains on site, you want it to be fixed as soon as possible; time is money after all!

As the camera is lowered into your Gatwick drain, we can provide instant feedback on site, the CCTV units show clearest underground images, meaning our surveys have clarity, so no guessing. We methodically survey the drain as required to generate a comprehensive report, complete with fully specified quotations for any remedial works.
What will we find:
Gatwick

Home Buyer CCTV Drainage Surveys & Inspection

The Gatwick property that you are buying may have been owned by the same family for decades.

They may think it is perfectly normal to rod the drains every month, or that the drains run slowly and flood just a little bit occasionally, that's because that is simply what there used to.

However that suggests something is wrong so be aware and... don't inherit an expensive problem.

Our DrainChecker surveys in Gatwick RH6 are easy to understand and designed with homebuyers needs in mind. With a full written report that will determine the structural and service condition of the drains laid out in an easy to understand format. We will even give you a very competitive price to return your Gatwick drain system back to a fully working and free flowing condition.
Blocked
Gatwick

Drains, how jolly inconvenient!

For a speedy cost effective great value services we are the #1 drain clearance service for homes and light commercial and industrial properties in the Gatwick area.

Our super-fast reactive service it's tailored to restore drains back to full flow!
Fixed Prices for
Gatwick

drain surveys

We make sure our services come with a fixed price, meaning you don't need to worry.

We promise all our domestic customers a fixed price to unblock drains in Gatwick RH6. As long as you have accessible manholes we have the fixed price solution.
Services tailored to restoring full flow FAST!...
3475

reviews
=

9.84

out of

10
Drain cleared and serviced
"Excellent service from initial call, through service to feedback"
Unlocking kitchen sink and waste
"Happy Drains were able to attend within a couple of hours of me first contacting them. They attended at a rental property so I didn't meet the tradesman personally but my tenant said they were polite, efficient and fixed the issue straight away. The staff I dealt with on the phone were really helpful and efficient. Will definitely use again if needed and would recommend."
Blocked main drain
"Certainly knows his job. Totally professional and very very polite too!"
Partially blocked rainwater drain
"Called at 10am, on site at 12 30, called 15 mins before arrival. Quick diagnosis and rectification of issue. A most refreshing experience with a very pleasant and knowledgeable engineer."
3475

reviews
=

9.84

out of

10
Cleared blocked pipe
"Job took just an hour. Tony was amazing helpful and knowledgeable. Would not hesitate to recommend."
External drain cleaning
"My call was answered even though it was Sunday afternoon .Great father/son team-they unblocked my external drain in minutes. Highly recommend."
Inspected cause of basement flooding due to rainwater overflow.
"Incredibly prompt service. Was lucky to have Tony turn up with his 37 years of experiences. Superbly efficient, very polite and found solutions to a difficult problem in a very old property in Lewes. Well done Happy Drains team."
In or near
Gatwick

,

RH6

,

Surrey

, the following drainage problems could benefit from a

Gatwick

CCTV drain survey...

Cutting out tree root mass from Gatwick drains

Failed or broken soakaways in RH6

Overflowing or blocked Gatwick drain pipes

Overflowing or leaking Gatwick septic tanks & cesspits

Longitudinal cracking in Gatwick drains

Clogged or broken pipes in Gatwick

Bellied pipework in Surrey

Vehicle activity affecting drains in Surrey

Fractured drain in Gatwick

Joint displacements in Gatwick pipes and drains

Gatwick pitch fibre pipework problems

Problems with shared Gatwick drains

French drainage problems in RH6

Tree roots damaging drains in RH6

Water level problems in RH6

Deformed pipework in Surrey

Bad smells in Surrey

Land drainage problems in Surrey

Blocked Gatwick toilets and blocked Gatwick showers

Broken or blocked Gatwick sewers or sewage pipes

Ditch drainage problems in Surrey

Collapsed drain in Surrey

Build-up of fat, grease, or detergent in Gatwick drains

Cracked or leaking Gatwick drains and pipes

Concrete, cement or builders' rubble in Gatwick drain

Blocked or broken Gatwick drains

Bellied drain in Gatwick

Ground movement causing Gatwick drain problems

Gatwick CCTV-controlled cutting problem
We use selected local professionals in the Gatwick RH6 area.
This ensures a fast CCTV drain and sewer inspection & survey in Surrey.
Gatwick

and

Surrey

drain services from a firm receiving great feedback...
3475

reviews
=

9.84

out of

10
Unblocked a toilet
"I phoned Happy Drains in desperate need of assistance, the person I spoke to was very friendly and helpful and arranged for an engineer to come out within the hour. As promised a lovely chap arrived and sorted our blockage quickly and efficiently. We were also given advice to prevent it happening again. I can't fault the service we received and would highly recommended the company."
Main drain unblocked
"From start to finish was seamless. Reliable, knowledgeable, friendly, completely effortless on my part! 10000% recommend!"
Drain cleared most professionally
"David rang to say he would be arriving in 30 minutes which he did. He used a pressure hose and camera to locate and clear the blockage and was not satisfied until it was completely clear. He also explained the reason for the block age being a Bowing in the drain and recommended my using rods once a year to prevent further blockage. The area was left clean and tidy after he had finished the job, replacing all drain covers. Could not have been better. The work took one hour as predicted."